Quality Specialist
Apply
To assure the quality standards and processes are followed during the mattress assembly process.  Ensures other quality business functions are executed in the assembly distribution centers (ADC's).
Primary Responsibilities
Assists with receiving as receiving inspector.  Identify non-conforming material and appropriately disposition.
Lead execution of standard quality processes with the local manufacturing leadership including:  Material Resource Boards (MRB), Non-conforming material activities, Defective material disposition (DMR), etc.
Maintains and reports accurate quality metrics for the assembly manufacturing floor including yield (both finished goods and component level material).
Maintains Quality SQDIP metric board (Safety, Quality, Delivery, Inventory, Productivity)
Report non-conformances discovered during work activities and take appropriate action to prevent further processing and/or recurrence.
Assure inspection/audit files contain current engineering drawing revisions and current manufacturing procedures for the functional area.
Develop corrective and preventive actions to eliminate nonconformance.
Support compliance with the Federal Flame Retardant Standards including ensuring that burn test beds are built and documented correctly.
Perform various inspections of in-process and finished goods.
Evaluate product defective warranty returns for the ADC.
Support manufacturing efforts to ensure products adhere to Federal and company standards.
Position Requirements
A minimum of 2 - 3 years' work experience in a manufacturing environment required as a quality specialist executing quality processes
High school diploma or equivalent required
Exposure to ISO 9000-based quality systems preferred
Blueprint reading
Microsoft Office Applications (Excel, Word, PowerPoint, etc.)
Basic measuring tools (ruler, calipers, micrometer)
Must be able to perform a combination of standing and sitting for 8 hours or more per shift.
Must be able to perform repetitive bending and twisting motions.
Must be able to lift a minimum of 25 lbs.
May involve extended hours, including evenings and weekends, depending on peak seasons and business needs.
Job ID R12417
Apply
Recently Viewed jobs
No jobs have been viewed recently.
Saved jobs
Sorry, you do not have any saved jobs.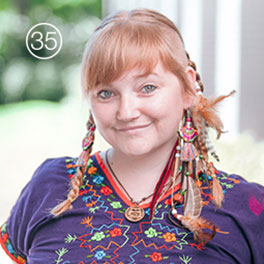 "Sleep is integral to a happy healthy lifestyle and it has such a huge impact on everyday life. Sleep Number is a unique company to work for because you're truly helping people."

Sophia, Customer Service Representative