Production Coordinator
Apply
Position Purpose
In this role, you will create a culture of teamwork, engagement and accountability by coordinating labor needs and workflow in assigned function(s) under direction of the Production Manager and management team in the order fulfillment department. You will assist management in developing daily work and labor plans, as well as work in close coordination with wave planning in achieving daily production targets. You will also help implement changes to improve efficiency and reduce waste. Order Fulfillment Production Coordinator roles exist in Packing and Shipping, Parts & Warranty, and Receiving and Returns.
Primary Responsibilities
Coordinate labor, materials, and product to ensure daily production schedules and quality standards are met, and WMS system is optimized
Under direction of the Order Fulfillment Production Manager, develop daily work-plan, focusing on staffing needs, to meet productivity and volume production goals.
Assign associates to tasks according to daily work-plan.
Monitor processing of daily workflow to ensure production flow is maintained, re-assigning labor as needed, and bring any issues to the attention of management immediately in order to meet daily requirements.
Monitor, direct, and carry out activities to ensure proper material flow to assigned area.
Identify and resolve material flow issues as they affect assigned work area.
Ensure associates have required materials and equipment to support daily productivity goals, including components, corrugate, and PPE.
Communicate with Order Fulfillment Production Managers, Order Fulfillment Wave Planners, and associates to ensure work is processed in a timely and efficient manner.
Coordinate and direct work of replenishment and inventory control associates as needed to maximize available inventory to reduce missed shipments.
Support inventory accuracy activities including cycle counts, bin checks, and other investigatory activities through the coordination of labor to achieve required results.
Create, and work from, Oracle reports for leadership as requested
Maintain advanced knowledge of Oracle system to be able to complete tasks as assigned (cycle counts, assigning of tasks, expedited orders, etc.)
Plan and facilitate training of new team members, including carrying out training directly as needed, and follow-up on individual productivity issues to ensure associates have knowledge required to perform their duties.
Work with team members in support of process improvements and cost reductions
Perform other duties and tasks as assigned by Order Fulfillment Management
Position Requirements 
2-3 years similar experience in a distribution/fulfillment or manufacturing environment, esp. in a WMS or ERP system-driven environment
Experience planning, guiding, directing or supervising direct labor
Formal Lean or Six Sigma training a plus
Experience with fundamental manufacturing and operations principles and practices
Problem solving and conflict resolution experience
Ability to guide and direct others in completion of work tasks
Understanding of material flows in support of distribution/shipping functions
Demonstrated self-starter
Knowledge of Microsoft Office applications including Word and Excel
Ability to lead and influence others, including cross-functionally
Job ID R11632
Apply
Recently Viewed jobs
No jobs have been viewed recently.
Saved jobs
Sorry, you do not have any saved jobs.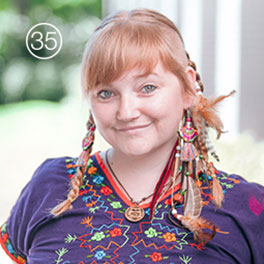 "Sleep is integral to a happy healthy lifestyle and it has such a huge impact on everyday life. Sleep Number is a unique company to work for because you're truly helping people."

Sophia, Customer Service Representative