Technical Lead
Apply
The Technical Lead will be the hands-on lead responsible for guiding the full lifecycle of the SN LABS product platform. In this role, the position will be responsible for analysis, platform selection, technical architecture design, application design and development, testing, and Test and Deployment in Cloud Infrastructures. We are looking for candidates with a broad set of technology skills to be able to design and build robust big data solutions that scale.
Primary Responsibilities
Development and support of algorithm driven applications with data processing
Work closely with product, engineering, QA, DevOps and support teams to define and refine our cloud platform to achieve company objectives.
Ensure high availability and provide application support
Continually improve operational processes and procedures
Collaborate with other technology teams and to define protocols, API's, to operate and acquire data from large numbers of Internet-connected devices
Develop and support all aspects of our cloud presence on Amazon Web Services
Position Requirements 
Degree in Computer Science, Electrical Engineering or equivalent
12+ years of software development experience with latest 1 to 2 years in a lead cloud development role
Strong hands on experience with distributed system design at scale
Strong expertise and experience in JDBC and data-oriented development
Experience in Internet of Things (IoT) architecture is preferable
Experience in developing distributed cloud applications and systems using Java and Scala preferably on AWS
Strong experience with Java, AWS EC2, EMR, RDBMS, Cassandra or any other NoSQL DB
In-depth experience in data and application modeling
Experience in Agile/SCRUM enterprise-scale software development
OOPS 
Design Patterns
Dependency Injection

Network concepts (TCP,

UDP, Ports, Proxy, Firewalls)
Junit

(or other unit

testing framework)
Application server/container configuration management and application deployment (Tomcat , Jboss etc)
Distributed Patterns (Caching, Transactions,Message queues, Partitioning, Sharding) 
Scaling Application under

load (Partitioning,

Sharding) 
Persistence with Relational Database (SQL and JDBC) and Non Relational Database (Redis, Cassandra etc)
Experience with Build Tools (Jenkins , Dockers ) , version control (Git) and dependency management (Maven or Gradle)
Experience with Production and Performance Troubleshooting Tools (ELK , Splunk, Sumologic , Wireshark, jConsole, HeapAnalyzer, jMeter, Java profiler (VisualVM, JProfiler, YourKit))
Knowledge, Skills & Abilities
Demonstrated ability to achieve stretch goals in a highly innovative and fast paced environment
Possess strong verbal and written communication skills
Possess strong analytical skills, with excellent problem-solving abilities in the face of ambiguity
Demonstrated understanding of high scale cloud architecture
Good understanding of scalable distributed computing systems, software architecture, data structures and algorithms using Hadoop, Apache Spark, Apache Storm, etc.
Proficient in network, distributed, asynchronous and concurrent programming
Components of our system that are helpful to be familiar with AWS products such as EC2, S3, EMR, SQL and Cassandra database technologies, C and Java.
Experience with Big data streaming framework like Flink or Flume or Spark or Kinesi
Experience with KAFKA
#SIQL
Job ID R10848
Apply
Recently Viewed jobs
No jobs have been viewed recently.
Saved jobs
Sorry, you do not have any saved jobs.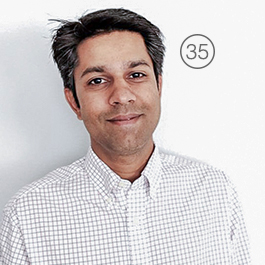 "We have the freedom of a start-up to explore new technology and methods, backed by a strong company like Sleep Number."

Abhishek, Director of Analytics