Sr. Technical Program Manager
Apply
SN LABS, a part of Sleep Number, is a fast moving, highly technical team of people with the ambitious goal of bringing people better health and well-being through the best possible sleep experience. Simply put, we aim to be the leader in sleep. We combine our established expertise in creating comfortable, adjustable beds with the latest in sleep science, cutting-edge sensor technology, and data processing algorithms.
As the Senior Technical Program Manager, you will read marketing requirements and provide feedback creating a rich dialogue over features, timelines and risks in order to fulfill the overall strategy of the company. You will produce user stories or comment on these complimenting acceptance criteria, clarifying scope of work and interacting with engineers in order to meet the deliverables to the rest of the organization according to a pre-determined schedule and cadence.You will have direct influence and responsibility for key functions at SleepIQ Labs to implement improvements of execution, taking us to the next level in our development practices.You will be responsible for managing the technical integration between SN LABS and Sleep Number product development teams which include durables, hardware, electronics, embedded software, cloud software and operations, consumer mobile apps, home delivery apps, store demo apps and customer support portal.
Primary Responsibilities
Supports sub-projects within major projects and programs in coordination with the overall project goals and objectives. This is including but not limited to: organizing, planning, communicating, motivating, monitoring and controlling schedules for in home testing, system implementation and commercialization.
Responsible for supporting cross-functional teams in a matrixed environment to deliver product development projects on time, in scope and on budget.
Ensures project progress is tracked, documents agendas, meeting minutes, action items, project plans and issue logs. Communicates project statuses to stakeholders.
Drive adoption of world class processes, tools, and technology
Position Requirements
Bachelor's Degree in Computer Science, or equivalent experience required
10+ years of technology development experience
5+ years of experience in program or project management or product management in a technology company
Strong track record of delivering complex, high value deliverables through organizational change, technical analysis, product and program management
Designing and executing strategies that converge business and technology for the benefit of increased revenue, margin and optimal customer experience
Ability to leverage the voice of the business and identify the largest impact activities
Experience delivering software products used by consumers, technicians and corporate users
Experience with both Agile and waterfall methodologies
Experience successfully leading significant technical projects to completion
Technical depth in: Cloud Development, Internet of things (IOT), Saas, AWS Cloud Computing, software and quality assurance of cloud software.
Experience with Jira, Confluence and MS-Office suite
Production and test experience
Exceptional communication skills and an ability to connect people with different points of view and with varying levels of experience
Ability to make timely, data-driven decisions across new and existing product portfolio
Experienced in translating ideas into specific qualified and quantified action items. Ability to develop detailed plans with specific goals, priorities, timelines and budgets to effectuate ideas into products
Extremely strong people-leader to ensure the team meets or exceeds project deliverable timelines and functional objectives
#SIQL
Sleep Number is an equal opportunity employer.  We are committed to recruiting, hiring and promoting qualified people and prohibit discrimination based on race, color, marital status, religion, sex (including gender, gender identity, gender expression, transgender status, pregnancy, childbirth, and medical conditions related to pregnancy or childbirth), sexual orientation, age, national origin or ancestry, citizenship status, physical or mental disability, genetic information (including testing and characteristics), veteran status, uniformed servicemember status or any other status protected by federal, state, or local law.
Job ID R15053
Apply
Recently Viewed jobs
No jobs have been viewed recently.
Saved jobs
Sorry, you do not have any saved jobs.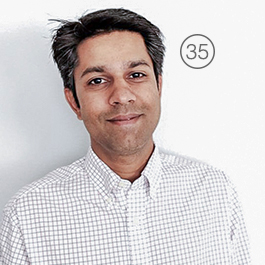 "We have the freedom of a start-up to explore new technology and methods, backed by a strong company like Sleep Number."

Abhishek, Director of Analytics