Sr. Director, Embedded Software and Architecture
San Jose, CA
Apply
Position Purpose 
The Director of Embedded Software Engineering and Architecture is responsible for leading the SleepIQ Labs embedded software team. The team of software developers designs, builds and maintains the embedded software for the SleepIQ Labs products. The Director will partner with other parts of the SleepIQ eco-system in order to further the leadership of Sleep Number products. This position will involve working with the leadership teams on resource and project planning, execution and optimization of product development to bring forth leading edge technologies and features to the Sleep Number product portfolio.
Specifically, you will lead the SleepIQ Labs device engineering teams in the development of new products, solutions and technology that will improve the lives of our customers. You will partner cross-functionally across the organizations to develop and achieve the multi-year sleep innovation product roadmap.
You will have direct influence and responsibility for key functions at the Lab to implement improvements of execution, taking us to the next level in our development systems and practices.
You will be responsible for leading the technical integration with SleepIQ Labs and Sleep Number teams' execution for overall development planning and execution, continuous improvements and training operations as well as diirect responsibility for budget planning and Human Capital.
Together, Sleep Number and SleepIQ Labs will continue to redefine and elevate what consumers can expect from their Sleep Experience.
Primary Responsibilities
Be an expert at understanding the latest and greatest technologies in the IoT and embedded software areas, drive awareness of how those connect to our business, and ability to design for the future
Lead, build, motivate, develop and manage a high performing engineering team to build leading edge innovative products
Partner with cross-functional leaders across the organization to identify and solve operational and execution issues
Lead teams to establish overall product requirements, driving project plans and schedules and allocating resources and budgets
Establish, refine, and continuously improve formal engineering development processes, procedures, and metrics to meet business unit objectives
Ensure the team's priorities are in support of the product road map
Proactively identify and resolve strategic issues that may impair the team's ability to meet strategic, financial, and technical goals
Accountable for on-time product releases
Provide deep technical expertise to the organization
Act as a technical expert with legal counsel regarding patents and/or IP issues
Manage the design/build/test/release process end-to-end
Manage prioritization and trade-offs among customer experience, product performance and operational support load
Build and lead an agile and innovative team responsible for developing and maintaining a stable and secure environment that meets the needs of our consumers
Key Performance Indicators
Enables Sleep Number device software to stay competitive and relevant and support the business
Sought after for direction and advice by co-workers and team
Drive delivery of high quality work on time and budget
Position Requirements
Bachelor's Degree in Computer Engineering, Computer Science, or related fields required. Master's Degree preferred.
10+ years of experience leading Engineering teams
Experience in IoT and/or embedded devices engineering
Knowledge, Skills & Abilities
Knowledge and interest in IoT trends that impacts the business
Strong analytical, problem solving skills
Great communication skills across organizations
Working Conditions (if applicable)
Standard office environment
#SIQL
Sleep Number is an equal opportunity employer, committed to recruiting, hiring and promoting qualified people of all backgrounds, regardless of sex; race; color; creed; national origin; religion; age; marital status; pregnancy; physical, mental, communicative or sensory disability; sexual orientation; gender identity or any other basis protected by federal, state or local law.
Job ID R869
Apply
Recently Viewed jobs
No jobs have been viewed recently.
Saved jobs
Sorry, you do not have any saved jobs.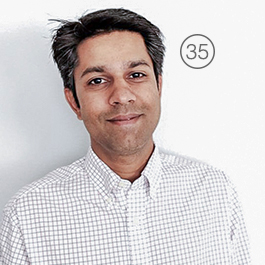 "We have the freedom of a start-up to explore new technology and methods, backed by a strong company like Sleep Number."

Abhishek, Director of Analytics