Sr Director, Data Science and Engineering
Apply
SleepIQ, a part of Sleep Number, is a fast moving, highly technical team of people with the ambitious goal of bringing people better health and well-being through the best possible sleep experience. Simply put, we aim to be the leader in sleep. We are looking for an individual for the Senior Director of Data Science that is responsible for driving data vision, strategy, and execution and ensuring that data science goals and technology investments are aligned with the business's mission, strategy, and objectives.
Primary Responsibilities
Drive data vision, strategy, and execution. Define how the business can create additional value through the development of algorithms and other utilization of its data assets and analytics. Drive alignment and support across the organization through collaboration, communication, and transparency.
Oversee the data science department, inclusive of data science, algorithm development, data analytics, data engineering and data architecture roles necessary to build the data capabilities to efficiently derive value from data
Build the business's data science talent needs through role definition, recruitment, and development of a team of data scientists that will jointly move the business's agenda forward
Play a mentorship role to key data science positions, guiding them through the execution of their duties, and encouraging their professional growth
Work with cross-functional stakeholders to identify and prioritize data science use cases that support the company's imperatives and objectives and improve customers' experiences
Create the process to identify, prioritize, define, and execute data science projects and create transfer mechanisms such as reports, visualizations, requirements, or tools
Work with product management and engineering stakeholders to define a process around data instrumentation
Build out a modern data platform that meets the core data provisioning needs of the organization's data consumers
Define and support business intelligence and analytics needs
Create the process and capabilities to feed actionable insights back into departments for continued learning, iteration, and action
Identify opportunities for data-driven applications that could measurably improve the customer experience and the business's efficiency through automation and machine learning
Define the company's strategy for data distribution
Free up resources, lower barriers, and increase productivity through process
Insert data requirements into technology choices and investment decisions
Participate in defining cross-functional data governance
Build bridges between business and engineering stakeholders
Identify and provide tools and training to help others leverage data
Train and inspire stakeholders to identify opportunities to leverage data science and simulations
Required Qualifications
7+ years of work experience in a Data Science domain
4+ years experience in people management and team leadership
Experience in the digital healthcare industry
Experience building and leading data science practices and evangelizing/advocating for data science value across the business and to diverse audiences
Expertise in data science, modeling, machine learning, and analytics. Experience successfully deriving insights from data, modeling, and simulation into actionable algorithms that drive business value. Expertise in big data technology infrastructure and environments coupled with business process.
Ability to communicate clearly, concisely, and convincingly with technical and non-technical audiences.
Strong leadership skills and the ability to align cross-functional groups and influence business executives and stakeholders
Deep knowledge of data and how to apply that data; business acumen to understand what needs to happen in order to support business objectives; technology skills to select the right tools and techniques to execute on objectives; communication skills to get the buy-in needed to get everyone else pulling in the same direction
Be a result-driven individual; be highly creative, innovative, and analytical; be a strategic thinker; have an ability to work comfortably in a collaborative setting; be comfortable working with business top-leadership and executives; be highly organized; have an ability to work on multiple simultaneous projects and meet tight deadlines; have the ability to navigate times of uncertainty and stress; be a team-builder; be proactive and self-driven requiring minimal supervision; be open and welcoming to change
Preferred Qualifications
Knowledge of sleep science
Knowledge of sleep research
Experience working in an agile environment
Degree in Computer Science, Data Science, Machine Learning, Statistics, or another related field. Advanced degree (PhD, MS) preferred. An equivalent combination of education and work experience is also acceptable for the position.
#SIQL
Job ID R6018
Apply
Recently Viewed jobs
No jobs have been viewed recently.
Saved jobs
Sorry, you do not have any saved jobs.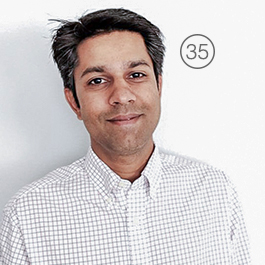 "We have the freedom of a start-up to explore new technology and methods, backed by a strong company like Sleep Number."

Abhishek, Director of Analytics