Sr. Algorithm Software Engineer
Apply
SleepIQ LABS, a subsidiary of Sleep Number Corporation, is a fast moving, highly technical team of people with the ambitious goal of bringing people better health and well-being through the best possible sleep experience. We combine our established expertise in creating comfortable, adjustable beds with the latest in sleep science, cutting-edge sensor technology, and data processing algorithms. SleepIQ LABS is the pioneer of biometric sensor solutions and sleep monitoring technologies and owns the most comprehensive sleep data base in the market.
As a Sr Algorithm Software Engineer, you will play a key role in developing and implementing software solutions leveraging biosignal data to support our innovative strategy to maximize customer benefit in the form of improved sleep and sleep data-based insights. Specifically, you will be involved in a broad range of tasks from algorithm design and implementation of tools for testing algorithms, to building analytic frameworks with an emphasis on scale, performance, and interpretability.
Responsibilities:
• Design, develop, and implement algorithms for testing features and functionalities related to sleep, health and wellness.
• Perform data analysis, algorithm validation, and performance evaluation.
• Build analytics dashboards and data/algorithm simulation frameworks.
• Collaborate with engineering and research teams to improve algorithms and  to support advanced features.
• Work closely with device and back-end software engineering teams to ensure successful implementation and deployment of algorithms.

Qualifications/Requirements: 
• BS or higher in biomedical engineering, mathematics, computer science or similar fields.
• 7+ years of industry experience developing data-based solutions.
• Experience with biomedical waveforms (e.g. EKG, PPG, EEG, etc.) 
• Strong organizational and problem-solving skills.
• Experience developing tools for testing algorithms.
• Strong hands-on experience in the development and use of analytics platforms.
• Proficient in Python or Matlab, Java, C++, .
• Strong organizational and problem-solving skills.
• Pragmatic, product-oriented approach.
• Ability to work cross-functionally with minimal supervision.
Plus:
Publications or patent applications
#SIQL
Job ID R505
Apply
Recently Viewed jobs
No jobs have been viewed recently.
Saved jobs
Sorry, you do not have any saved jobs.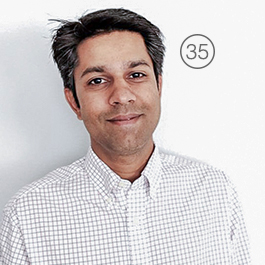 "We have the freedom of a start-up to explore new technology and methods, backed by a strong company like Sleep Number."

Abhishek, Director of Analytics