Software Engineer in Test
San Jose, CA
Apply
Job ID R18620 Job Location San Jose, CA
Company Overview
Sleep Number team members are part of a passionate, purpose-driven culture that supports improving the health and wellbeing of society through higher quality sleep. We are not just focused on our customers, however; being employed by Sleep Number means your personal wellbeing is important, too. As we continue to grow, we are looking for team members who will bring their unique personalities, backgrounds, and skills to work. Whether you are entering, returning, or experienced in the workforce, we have a place for you.
In our 35+ years in the industry we have improved over 14 million lives, and we are just getting started. With 5,000+ team members nationwide supporting work disciplines from technology to manufacturing, retail stores to field services technicians, corporate teams to customer service, we are a sleep innovation leader because of our team members. Now is a great time to join us as we invest further in our people and sleep innovation. #TeamSleepNumber
Position Purpose 
The Software Engineer in Test will have responsibility for helping define, implement, run, and maintain automation tools and processes applicable to both cloud-based web applications and Internet-of-Things (IoT) embedded devices. In addition to developing device and API level automation infrastructure, this role is accountable for contributing test scripts and scenarios, so a strong understanding of product functionality will be essential. In addition to robustness and stability, scale is an important component of all SleepIQ Technologies so load and performance testing considerations are also key responsibilities.
Primary Responsibilities
Accountable for the development and documentation of test automation frameworks and tools used to validate software developed in support of Sleep Number Labs deliverables
Maintain the highest possible standard for all code and scripts entering in to automation infrastructure though the use of coding standards and review processes
Support the adoption, use, and expansion of automated testing across the various QA (Quality Assurance) teams
Work closely with Architects, Developers, DevOps, Product Owners and QA team members to produce high-quality products on schedule while being resource efficient
Support the prioritization of deliverables in a dynamic and fluid environment while maintaining standards required to enhance end-user satisfaction
Contribute to the technological advancement of a team made up of innovative and diverse engineers dedicated to delivering the Sleep Number brand promise
Position Requirements
Bachelor's degree in Computer Science, Computer Engineering or similar technical field required
5-8+ years of experience in a software development organization with a solid understanding of QA fundamentals
Experience creating well organized test automation libraries and test suites for REST APIs and embedded devices
Strong experience with Python or Java with a preference towards Python
Experience with both cloud-based application and networked device deployments and troubleshooting
Highly successful working in CI/CD environment with the ability to both implement processes and procedures from scratch as well as improve existing infrastructure
Highly passionate about doing work with a high degree of accuracy
Experience working in an AWS environment is a plus
Strong knowledge of source control management, coding standards, code review, and build and release processes
Desired knowledge of and experience with the Robot Framework and Selenium for automated testing
Wellbeing
Our company's purpose is to improve the health and wellbeing of society.
Wellbeing is more than a catchphrase - it's a movement that permeates our company and through our team members. We are dedicated to enhancing and supporting the wellbeing of our team members and their families through benefits, programs, and resources across our five wellbeing pillars of emotional, financial, career, community, and physical health, with sleep at the center.
By joining our team, in addition to offering competitive pay programs, we are proud to offer eligible team members an extensive benefits package including, but not limited to medical and pharmacy benefits, dental, life and disability insurance, a matched 401(k) Plan, paid time off, and much more.
Examples of how we invest in your wellbeing:
Sleep - Our 360® smart bed for team members, and discounts on our innovations and sleep solutions for yourself and friends and family throughout the year.

Physical - Wide range of wellbeing resources and services through our medical plans to improve your physical health.  

Emotional - Access to mental health resources, caregiving support, paid time off and parental leave to support your emotional wellbeing. Work for your day flexibility, available for select corporate roles.

Financial - Competitive base and variable pay programs, ability to save for the future through a matched 401(k) plan and financial support to recover from an illness or injury.

Community - Paid time off for volunteering and connections to our communities through our Diversity, Equity & Inclusion initiatives, and support for charitable causes.

Career - Opportunities for career development and continuous learning, including a tuition reimbursement program.
Safety
Safety is a top priority for Sleep Number supporting customers and team members wellbeing. COVID-19 Precaution(s) are in place consistent with CDC guidelines, U.S. Department of Labor's Occupational Health & Safety Administration (OSHA), and state/local laws.
EEO Statement
Sleep Number is an equal opportunity employer. We are committed to recruiting, hiring and promoting qualified people and prohibit discrimination based on race, color, marital status, religion, sex (including gender, gender identity, gender expression, transgender status, pregnancy, childbirth, and medical conditions related to pregnancy or childbirth), sexual orientation, age, national origin or ancestry, citizenship status, physical or mental disability, genetic information (including testing and characteristics), veteran status, uniformed servicemember status or any other status protected by federal, state, or local law.
Americans with Disabilities Act (ADA)
It is Sleep Number's policy to provide reasonable accommodations to qualified individuals with disabilities during the application process, consistent with applicable law. We may require supporting medical or religious documentation where applicable and permissible by law. If you are a qualified individual, you may request a reasonable accommodation at any time during the selection process, including if you are unable or otherwise limited in your ability to access open roles here.
Apply
Recently Viewed jobs
No jobs have been viewed recently.
Saved jobs
Sorry, you do not have any saved jobs.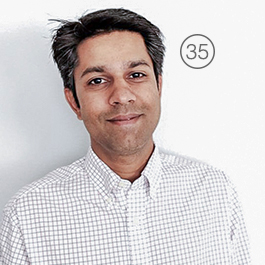 "We have the freedom of a start-up to explore new technology and methods, backed by a strong company like Sleep Number."

Abhishek, Director of Analytics