Senior Technical Program Manager
San Jose, CA
Apply
Job ID R19466 Job Location San Jose, CA
Company Overview
Sleep Number team members are part of a passionate, purpose-driven culture that supports improving the health and wellbeing of society through higher quality sleep. We are not just focused on our customers, however; being employed by Sleep Number means your personal wellbeing is important, too. As we continue to grow, we are looking for team members who will bring their unique personalities, backgrounds, and skills to work. Whether you are entering, returning, or experienced in the workforce, we have a place for you.
In our 35+ years in the industry we have improved over 14 million lives, and we are just getting started. With 5,000+ team members nationwide supporting work disciplines from technology to manufacturing, retail stores to field services technicians, corporate teams to customer service, we are a sleep innovation leader because of our team members. Now is a great time to join us as we invest further in our people and sleep innovation. #TeamSleepNumber
Position Purpose
SN LABS, a part of Sleep Number, is a fast moving, highly technical team of people with the ambitious goal of bringing people better health and well-being through the best possible sleep experience. Simply put, we aim to be the leader in sleep. We combine our established expertise in creating comfortable, adjustable beds with the latest in sleep science, cutting-edge sensor technology, and data processing algorithms.
As the Senior Technical Program Manager, you will read marketing requirements and provide feedback creating a rich dialogue over features, timelines and risks in order to fulfill the overall strategy of the company. You will produce user stories or comment on these complimenting acceptance criteria, clarifying scope of work and interacting with engineers in order to meet the deliverables to the rest of the organization according to a pre-determined schedule and cadence.You will have direct influence and responsibility for key functions at SleepIQ Labs to implement improvements of execution, taking us to the next level in our development practices.You will be responsible for managing the technical integration between SN LABS and Sleep Number product development teams which include durables, hardware, electronics, embedded software, cloud software and operations, consumer mobile apps, home delivery apps, store demo apps and customer support portal.
Primary Responsibilities
Supports sub-projects within major projects and programs in coordination with the overall project goals and objectives. This is including but not limited to: organizing, planning, communicating, motivating, monitoring and controlling schedules for in home testing, system implementation and commercialization.
Responsible for supporting cross-functional teams in a matrixed environment to deliver product development projects on time, in scope and on budget.
Ensures project progress is tracked, documents agendas, meeting minutes, action items, project plans and issue logs. Communicates project statuses to stakeholders.
Drive adoption of world class processes, tools, and technology
Position Requirements
Bachelor's Degree in Computer Science, or equivalent experience required
10+ years of technology development experience
5+ years of experience in program or project management or product management in a technology company
Strong track record of delivering complex, high value deliverables through organizational change, technical analysis, product and program management
Designing and executing strategies that converge business and technology for the benefit of increased revenue, margin and optimal customer experience
Ability to leverage the voice of the business and identify the largest impact activities
Experience delivering software products used by consumers, technicians and corporate users
Experience with both Agile and waterfall methodologies
Experience successfully leading significant technical projects to completion
Technical depth in: Cloud Development, Internet of things (IOT), Saas, AWS Cloud Computing, software and quality assurance of cloud software.
Experience with Jira, Confluence and MS-Office suite
Production and test experience
Exceptional communication skills and an ability to connect people with different points of view and with varying levels of experience
Ability to make timely, data-driven decisions across new and existing product portfolio
Experienced in translating ideas into specific qualified and quantified action items. Ability to develop detailed plans with specific goals, priorities, timelines and budgets to effectuate ideas into products
Extremely strong people-leader to ensure the team meets or exceeds project deliverable timelines and functional objectives
#SIQL
Wellbeing
Our company's purpose is to improve the health and wellbeing of society.
Wellbeing is more than a catchphrase - it's a movement that permeates our company and through our team members. We are dedicated to enhancing and supporting the wellbeing of our team members and their families through benefits, programs, and resources across our five wellbeing pillars of emotional, financial, career, community, and physical health, with sleep at the center.
By joining our team, in addition to offering competitive pay programs, we are proud to offer eligible team members an extensive benefits package including, but not limited to medical and pharmacy benefits, dental, life and disability insurance, a matched 401(k) Plan, paid time off, and much more.
Examples of how we invest in your wellbeing:
Sleep - Our 360® smart bed for team members, and discounts on our innovations and sleep solutions for yourself and friends and family throughout the year.

Physical - Wide range of wellbeing resources and services through our medical plans to improve your physical health.  

Emotional - Access to mental health resources, caregiving support, paid time off and parental leave to support your emotional wellbeing. Work for your day flexibility, available for select corporate roles.

Financial - Competitive base and variable pay programs, ability to save for the future through a matched 401(k) plan and financial support to recover from an illness or injury.

Community - Paid time off for volunteering and connections to our communities through our Diversity, Equity & Inclusion initiatives, and support for charitable causes.

Career - Opportunities for career development and continuous learning, including a tuition reimbursement program.
Safety
Safety is a top priority for Sleep Number supporting customers and team members wellbeing. COVID-19 Precaution(s) are in place consistent with CDC guidelines, U.S. Department of Labor's Occupational Health & Safety Administration (OSHA), and state/local laws.
EEO Statement
Sleep Number is an equal opportunity employer. We are committed to recruiting, hiring and promoting qualified people and prohibit discrimination based on race, color, marital status, religion, sex (including gender, gender identity, gender expression, transgender status, pregnancy, childbirth, and medical conditions related to pregnancy or childbirth), sexual orientation, age, national origin or ancestry, citizenship status, physical or mental disability, genetic information (including testing and characteristics), veteran status, uniformed servicemember status or any other status protected by federal, state, or local law.
Americans with Disabilities Act (ADA)
It is Sleep Number's policy to provide reasonable accommodations to qualified individuals with disabilities during the application process, consistent with applicable law. We may require supporting medical or religious documentation where applicable and permissible by law. If you are a qualified individual, you may request a reasonable accommodation at any time during the selection process, including if you are unable or otherwise limited in your ability to access open roles here.
Apply
Recently Viewed jobs
No jobs have been viewed recently.
Saved jobs
Sorry, you do not have any saved jobs.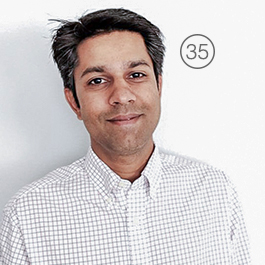 "We have the freedom of a start-up to explore new technology and methods, backed by a strong company like Sleep Number."

Abhishek, Director of Analytics