Senior Human Resources Business Partner
San Jose, CA
Apply
Team Member Relations:  Respond to employee concerns and provide employee relations guidance to managers to ensure effective application of company policies/procedures and company culture and minimize legal risks, complaints, charges and turnover.  Investigate root causes of employee relations issues and develop strategies to address/reduce them. Serve as a subject matter expert for federal and State of California regulations and ensure accurate and appropriate strategies and tactics are in place. Stay current on changing regulations for the State of California and initiate work to ensure compliance. Demonstrate balanced advocacy for team members and the business.
Talent Management:  Ensure organizational talent is prepared to deliver exceptional performance, through partnership with business leaders and by building strong organizational capabilities and culture.  Develop, implement and manage organizational programs relative to employee development, retention, performance management, onboarding, career development, and succession planning, to ensure a talent pipeline that will successfully enable current strategies and future growth. 
Organization Effectiveness:  Partner with leaders and HR partners to proactively identify job/organization design opportunities that increase organization effectiveness and prepare the business to drive/support future growth. Employ change leadership and team effectiveness principles to help teams better ensure success of new programs, structures, etc.
Talent Acquisition: Partner with hiring managers to evaluate talent needs and ensure acceptable staffing levels (current and future). Partner with talent acquisition for interviewing and selection to ensure a consistent, high quality talent pipeline.  Assist hiring managers with the effective use of selection processes, selection criteria and onboarding tools. Partner with third party recruiters to ensure we are staying competitive in the market.
Communication:  Understand stakeholder perspectives at multiple leadership levels and partner with organizational leaders to ensure proactive, effective communication strategies and processes for issues or situations of varying complexity. 
Culture:  Assess alignment and support for company mission, values and strategies; provide recommendations to managers on how to respond to emerging workplace trends and or how to address employee needs or issues with balance for both legal compliance and culture.  Assist in implementation of employee engagement surveys, feedback sessions and action planning.  Actively personify and advocate for the company's culture, brand and values.
Process Improvement:  Identify, advocate for and implement Human Resources best practices across all areas of the business; simplify or reduce non-value added processes. Help business units identify and resolve opportunities for increased efficiency or decreased beuracracy.  Enable and ensure compliance in regulated practices pertinent to department.  Advocate for team member involvement and empowerment in decision making.
Immigration Process Support: Partner with internal and external legal counsel on team member immigration sponsorship processes. Lead the adherance and advancement of the company's philosophy organization wide. Recommend process improvements and efficiencies.
Key Performance Indicators (KPIs, include if measurable) (What does success look like in this position?)
Team member retention, overall and new hire
Engagement
On-boarding effectiveness
Team member development, bench strength/talent readiness; internal promotion rates
Business client satisfaction
Leadership development success
Requirements (What does the individual need to be successful in this position?)
Experience, Education & Certifications:
7+ years of experience in Human Resources, preferably as an HR Generalist serving many levels of leaders and various team member populations
Experience successfully working at a remote site preferred
Proven experience interacting and influencing all levels of organization with confidence, building trust and rapport. Is capable of providing courageous and decisive advice, including advance team member relations
Experience and strength in managing change leadership in high-growth, cross-functional organization
Bachelor's degree in a related area (Business, HR, Communications, etc.)
SPHR desired
Knowledge, skills & abilities:
Able to manage multiple priorities and work independently in a fast-paced environment
Demonstrated critical thinking and problem-solving ability, particularly in ambiguous or complex situations.  Understands and considers broad implications of business unit needs or decisions
Remains calm under pressure and is able to lead thru difficult (i.e. emotional, complex, legal) situations
Strong time management and project management abilities
Highly proficient written and verbal communication skills
Working Conditions (if applicable):
Regular travel required to headquarters (MN)
Available on nights and weekends for urgent situations
Sleep Number is an equal opportunity employer, committed to recruiting, hiring and promoting qualified people of all backgrounds, regardless of sex; race; color; creed; national origin; religion; age; marital status; pregnancy; physical, mental, communicative or sensory disability; sexual orientation; gender identity or any other basis protected by federal, state or local law.
Job ID R3686
Apply
Recently Viewed jobs
No jobs have been viewed recently.
Saved jobs
Sorry, you do not have any saved jobs.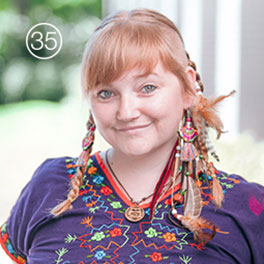 "Sleep is integral to a happy healthy lifestyle and it has such a huge impact on everyday life. Sleep Number is a unique company to work for because you're truly helping people."

Sophia, Customer Service Representative