Security Architect
Apply
Position Purpose
Sleep Number Labs, a part of Sleep Number, is a fast moving, highly technical team of people with the ambitious goal of bringing people better health and well-being through the best possible sleep experience. Simply put, we aim to be the leader in sleep. We combine our established expertise in creating comfortable, adjustable beds with the latest in sleep science, cutting-edge sensor technology, and data processing algorithms. As a Security Architect, you will be leading the planning, design, and engineering of enterprise-level infrastructure and platforms related to cloud security. You will perform technical planning, architecture development and modification of specifications for IOT environments (Cloud, Embedded, Linux).
The Security Architect will support various teams at Sleep Number Labs.
Primary Responsibilities
Responsible for overall product security design and architecture, including new solutions and patterns
Collaborate with business users and stakeholders through design and implementation, including needs analysis and system requirements
Define and refine methodology and standards for setup, design and implementation of the application or technology to meet the needs of the business and IT customers
Generate detailed system requirements with cost projections, cost benefit analysis and ROI
Continuously communicate with stakeholders about the status of the work, the risks and the decisions made or needed to progress
Based on business requirements, design and implement cloud-native architectures and designs that will allow those requirements to be met with a minimal degree of risk to Organization and with appropriate security controls present.
Design and develop security architectures for cloud and cloud/hybrid-based systems.
Prepare detailed build/test plans to implement new technologies and configurations
Position Requirements
Bachelor's degree in Computer Science, MIS, related field or equivalent experience.
5 years of relevant security design and architecture experience.
Possess a firm understanding of the offerings within Amazon Web Services (AWS) and the Microsoft Azure platforms.
AWS experience designing and supporting large scale environments
Understand the design and development of a modern SaaS application with micro-services architecture
Fluent programmer preferably in Python
Experience with Docker, Kubernetes, and micro-services in general
CI/CD experience (automate build, packaging, test pipelines and deployments with Jenkins, git)
Ansible, Puppet, Terraform or Chef experience
System and network security best practices. Deep technical knowledge & extensive security architecture / design experience
Experience in security systems, including firewalls, data loss prevention, encryption key management, single sign on, intrusion detection systems and vulnerability scanning tools.
Understanding of FIM, NIDS, HIDS, SIEM etc.
Solid architecture & design experience in using virtualization technologies
Demonstrate ability to use problem solving techniques such as root cause analysis to resolve issues
Demonstrate ability to write and present effective materials, including presentations, status reporting, technical diagrams, and flowcharts
Ability to follow and adhere to policies, procedures and standards relating to network and systems management
Ability to collaborate with a team working across multiple locations
Ability to work collaboratively as well as independently to support deadlines
Solid organizational skills, attention to detail, and multitasking capabilities.
Outstanding proactive communication skills: written, verbal, presentations.
#SIQL
Job ID R7227
Apply
Recently Viewed jobs
No jobs have been viewed recently.
Saved jobs
Sorry, you do not have any saved jobs.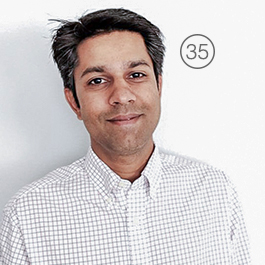 "We have the freedom of a start-up to explore new technology and methods, backed by a strong company like Sleep Number."

Abhishek, Director of Analytics