Product Architect
San Jose, CA
Apply
Job ID R19835 Job Location San Jose, California
Company Overview
Sleep Number team members are part of a passionate, purpose-driven culture that supports improving the health and wellbeing of society through higher quality sleep. We are not just focused on our customers, however; being employed by Sleep Number means your personal wellbeing is important, too. As we continue to grow, we are looking for team members who will bring their unique personalities, backgrounds, and skills to work. Whether you are entering, returning, or experienced in the workforce, we have a place for you.
In our 35+ years in the industry we have improved over 14 million lives, and we are just getting started. With 5,000+ team members nationwide supporting work disciplines from technology to manufacturing, retail stores to field services technicians, corporate teams to customer service, we are a sleep innovation leader because of our team members. Now is a great time to join us as we invest further in our people and sleep innovation. #TeamSleepNumber
Position Purpose
We are looking for an individual with a great background in architecting and building products in the identity and security space. Candidates should be self-starters, energetic, willing to get into the details where necessary, and have the proven ability to lead by influence and expertise. The ideal candidate should have at least 10+ years of experience building modern end to end IOT solutions.
Primary Responsibilities
Develop the deep understanding required to be able to serve as the subject matter expert for the end-end Architecture for the IOT System.
Partner with other members of the Product Management team(s) to translate key product scenarios and use cases to detailed functional specifications that can be delivered by an engineering feature team
Influence cross functional partners in terms proposing, driving and adapting the requirement and Architecture solutions that is best for the SleepIQ IOT platform
Work with Current and future customer use case scenarios across IT customers and customers building their own applications
Work with Current and future architectures of potential integration points for SleepIQ Labs
Looking at at Industry trends and changes in Competitive approaches for Available and future technologies
Own and evolve product architecture for Hardware, Embedded, Cloud, Data Platform, Mobile(Android and IOS)
Drive the technical vision, capabilities, and design of the product, transforming product strategy & business priorities to a short term/long-term technology roadmap
Leverage knowledge to evangelize and place strategic bets in the product investments working with Product Architecture Head
Adaptable and Flexible to agile and waterfall Software engineering process
Required Qualifications
10+ years of experience in product groups creating new products.
A very effective written and verbal communicator with technical and non-technical cross-functional teams.
Have Strong ability write Technical Requirement Specification for the features in end-end IOT Solutions
Bachelors or master's degree in business, Engineering, Computer Science, Mathematics, or relevant industry experience required.
Developed and understanding of end-end IOT Solution.
Strong in architecture concept in terms Embedded, Cloud, App and Data platform fields
Clear understanding of hardware and Data Science Concept.
Hands on experience building prototype or POC in any part of IOT solutions
Preferred Qualifications
10+ years of experience in identity or related industry.
Display a high degree of willingness and ability to understand a new business domain, a new product, the product's business and technical underpinnings.
Proficiencies should include demonstrated ability to effectively engage with Engineering, Product Marketing, Sales, Professional Services and Support.
Proven experience in building and driving execution on large complex projects and ability to show assertiveness and influence in pushing through thoughts and opinions backed by facts and evidence.
Strong customer-first approach with ability to balance business needs versus customer requirements to deliver an optimized experience.
Product design experience for cloud-scale enterprise software deployed globally and run 24x7 as a service.
A foundation in Software Engineering is helpful especially developer experience and should be comfortable with a general-purpose programming language (Javascript, Python, Java, C or C++).
An intense interest in innovation and new solutions within the identity industry and ability to comprehend their likely impact.
Experience in FDA based IOT solution is a plus
#SIQL
Salary Pay Range: $189,002.00 -$222,355.00
Wellbeing
Our company's purpose is to improve the health and wellbeing of society.
Wellbeing is more than a catchphrase - it's a movement that permeates our company and through our team members. We are dedicated to enhancing and supporting the wellbeing of our team members and their families through benefits, programs, and resources across our five wellbeing pillars of emotional, financial, career, community, and physical health, with sleep at the center.
By joining our team, in addition to offering competitive pay programs, we are proud to offer eligible team members an extensive benefits package including, but not limited to medical and pharmacy benefits, dental, life and disability insurance, a matched 401(k) Plan, paid time off, and much more.
Examples of how we invest in your wellbeing:
Sleep - Our 360® smart bed for team members, and discounts on our innovations and sleep solutions for yourself and friends and family throughout the year.

Physical - Wide range of wellbeing resources and services through our medical plans to improve your physical health.  

Emotional - Access to mental health resources, caregiving support, paid time off and parental leave to support your emotional wellbeing. Work for your day flexibility, available for select corporate roles.

Financial - Competitive base and variable pay programs, ability to save for the future through a matched 401(k) plan and financial support to recover from an illness or injury.

Community - Paid time off for volunteering and connections to our communities through our Diversity, Equity & Inclusion initiatives, and support for charitable causes.

Career - Opportunities for career development and continuous learning, including a tuition reimbursement program.
Safety
Safety is a top priority for Sleep Number supporting customers and team members wellbeing. COVID-19 Precaution(s) are in place consistent with CDC guidelines, U.S. Department of Labor's Occupational Health & Safety Administration (OSHA), and state/local laws.
EEO Statement
Sleep Number is an equal opportunity employer. We are committed to recruiting, hiring and promoting qualified people and prohibit discrimination based on race, color, marital status, religion, sex (including gender, gender identity, gender expression, transgender status, pregnancy, childbirth, and medical conditions related to pregnancy or childbirth), sexual orientation, age, national origin or ancestry, citizenship status, physical or mental disability, genetic information (including testing and characteristics), veteran status, uniformed servicemember status or any other status protected by federal, state, or local law.
Americans with Disabilities Act (ADA)
It is Sleep Number's policy to provide reasonable accommodations to qualified individuals with disabilities during the application process, consistent with applicable law. We may require supporting medical or religious documentation where applicable and permissible by law. If you are a qualified individual, you may request a reasonable accommodation at any time during the selection process, including if you are unable or otherwise limited in your ability to access open roles here.
Apply
Recently Viewed jobs
No jobs have been viewed recently.
Saved jobs
Sorry, you do not have any saved jobs.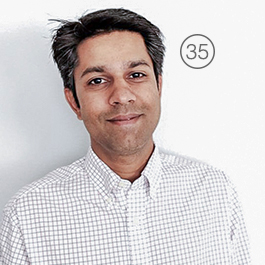 "We have the freedom of a start-up to explore new technology and methods, backed by a strong company like Sleep Number."

Abhishek, Director of Analytics