Principal Research Scientist
Apply
In this role, you will lead a small team of engineers and data scientists through the research and product development process. This role is the leading force providing the overall Sleep IQ LABS research for bio-science and data analysis day-to-day operations, resource and project planning/ execution and optimization of product development ownership to bring forth leading edge of new and emerging technologies to the Sleep Number product portfolio.
Specifically, you will develop strategically advanced programs and lead the SleepIQ Labs Sleep and Data Science teams to develop new products, solutions and technology that will improve the lives of our customers. You will partner cross-functionally across the organizations to develop and achieve the multi-year sleep innovation product roadmap.  You  will play a key role in developing and implementing innovative solutions which will help us deliver maximum benefit to our customers in the form of improved sleep and sleep data-based insights. Specifically, you will be involved in a broad range of tasks from design and implementation of machine learning and deep learning algorithms, to cloud integration, optimization and benchmarking with an emphasis on accuracy, scale and performance.
Develop, high performance real-time client and cloud algorithms for cardio-respiratory, sleep, health and wellness IoT applications, including screening, monitoring, detection, diagnosis, risk stratification, prediction, prevention and therapeutic technologies.
Primary Responsibilities
Lead Research & Development efforts for the next generation of products, features, services and technologies
Research and development of digital signal processing and machine learning methods for

noninvasive sleep & health monitoring

Managing new product R&D projects starting from concept to feasibility studies, and to proof-of-concept prototypes, and shepherding their development as commercial products

Applied algorithm development for health and wellness
Design and development of advanced machine learning methods for big sleep data
Collaborating cross-functionally to bring research ideas from concept to product development, integration and commercialization
Advancing the company's strategic IP portfolio by developing innovative ideas
Providing key technical input and implementation strategies to drive the company's short- and long-term objectives

Plans and directs all aspects of research activities and projects within Algorithm Development. Ensures all research projects, initiatives, and processes are in conformance with organization's established policies and objectives. Utilizes best practice research methods and provides expert technical guidance for research initiatives. Incorporates strategy, investigations, and trials that result in new and remarkable features for the

Design, develop, implement, and maintain deep learning algorithms for next-generation platform.
Develop distributed applications, platform infrastructure, and interface to solve large-scale processing problems.
Prototype custom big-data applications using scalable cloud/GPU platforms.
Work with embedded and cloud-based software engineering teams to scale and operationalize prototyped concepts and to ensure successful implementation and deployment of algorithms.
Stay abreast of latest data science developments and determine if/how these can best be incorporated in our designs.
Position Requirements
Demonstrated experience incubating new technology while working closely with research scientists, software developers, and technical professionals from product conception to implementation.

Bachelor's or Master's degree (PhD preferred) in Bio Engineering, Computer Engineering, Math or Computer Science

12+ years of experience in bio-signal analysis and machine learning (Bachelor's/Master's degree) or 5+ experience (PhD)

Experience delivering bio-science products targeted towards end consumers
Previous experience leading a bio/data science engineering team of 3-5 team members
Experience with Agile and waterfall methodology
Experience successfully leading many significant technical projects to completion
Strong track record of delivering complex, high value deliverables through organizational change, development, market analysis, product and program management

Proven written and verbal communication skills to convey complicated processes and systems to business partners.

Experience working in a fast-paced, high-tech software development environment and comfortable navigating conflicting priorities and ambiguous problems

Exceptional communication skills and an ability to connect people with different points of view and with varying levels of experience
Proven ability to attract, build, develop, inspire and motivate technical teams in a fast-paced engineering organization across multiple locations
Technical depth in: Bio-Science Technology Product Development, User Experience, Internet of things (IOT), AWS Cloud Computing, location-based services, hardware, software and digital signal processing development, UI/ UX and quality assurance experience
Advanced Biomedical Signal Processing and Machine Learning: Bayesian Networks, Kalman
Filter, Wavelet Transform, Pattern Recognition, Neural Networks, Deep Learning
Cardio-Respiratory Patient Monitoring: Filtering, Delineation, Segmentation, Compression, Feature Extraction, Classification, Cardiac Risk Stratification, Myocardial Infarction Detection, T-wave Alternans Analysis, ECG Modeling, Heart Rate Variability Analysis, ECG-Derived Respiration Rate Estimation
Cardiac Rhythm Management: Cardiac Electrophysiology, Electrocardiography (body surface and intracardiac electrograms from implantable devices), Diagnostic and Therapeutic Cardiac Technologies
Data Analysis: Algorithm Development, Real-Time Data Processing, Learning and Inference, Statistical and Probabilistic Analysis, Validation Techniques
Programs: Matlab, LabView, Stata, Python, Tensorflow
#SIQL
Sleep Number is an equal opportunity employer.  We are committed to recruiting, hiring and promoting qualified people and prohibit discrimination based on race, color, marital status, religion, sex (including gender, gender identity, gender expression, transgender status, pregnancy, childbirth, and medical conditions related to pregnancy or childbirth), sexual orientation, age, national origin or ancestry, citizenship status, physical or mental disability, genetic information (including testing and characteristics), veteran status, uniformed servicemember status or any other status protected by federal, state, or local law.
Job ID R14742
Apply
Recently Viewed jobs
No jobs have been viewed recently.
Saved jobs
Sorry, you do not have any saved jobs.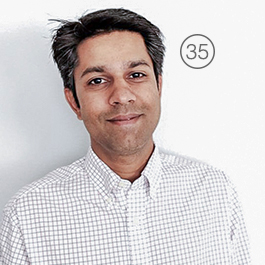 "We have the freedom of a start-up to explore new technology and methods, backed by a strong company like Sleep Number."

Abhishek, Director of Analytics