Embedded Software QA Internship - Sleep Number Labs
Apply
At Sleep Number we are improving lives every day by helping people sleep better every night.  Learn more about a company that's championing a health and wellness revolution with quality sleep at its core. The Embedded Software QA Intern will have the ability to think and work logically to create test cases for software programs and consistently carry out test cases fully.
Join the Sleep Number Labs Embedded QA team working on an IoT platform that integrates an embedded device, back-end web application, and mobile device application.  Learn core QA testing principles, tools, and processes.  Work on a specific project that results in enhancing and improving software quality. Own the design, testing strategy, execution, deployment, and documentation of a project.
Responsibilities:
Develop and improve tools used for automation in testing of an IoT embedded device using a language such as C/C++/Python.
Prepare and create test cases for new functionalities.
Perform and automate test cases.
Collect test data, perform analysis, and prepare reports of test results.
Assist in exploring and developing new testing techniques/methods.
Contribute to documentation, automation, and the QA process as it constantly evolves within an agile environment.
Help ensure that performance and quality of products conform to established company standards, guidelines, specifications and customer requirements.
Knowledge, Skills & Abilities:
Experience and training in Computer Science, Computer Engineering or similar technical field required.
Understanding of concepts involved in design verification, reviewing specifications, and test planning.
Solid experience with command line on Linux, general commands, and scripting technologies.
Understanding of Software Development Life Cycle Methodologies.
Ability to debug failing tests to improve product and automated test quality.
Ability to understand C/C++ code, Python.
Familiar with source code management: Git.
Familiar with database technology.
Exposure to automation with scripts and test tools.
Preference towards Python and Robot Framework.
Experience, Education & Certifications:
Currently pursuing a Masters or Bachelor's degree from an accredited college/university in Computer Science, Computer Engineering or similar technical field.
0-1+ years of experience in a technical industry.
EEO Statement
Sleep Number is an equal opportunity employer, committed to recruiting, hiring and promoting qualified people of all backgrounds, regardless of sex; race; color; creed; national origin; religion; age; marital status; pregnancy; physical, mental, communicative or sensory disability; sexual orientation; gender identity or any other basis protected by federal, state or local law.
Sleep Number is an equal opportunity employer.  We are committed to recruiting, hiring and promoting qualified people and prohibit discrimination based on race, color, marital status, religion, sex (including gender, gender identity, gender expression, transgender status, pregnancy, childbirth, and medical conditions related to pregnancy or childbirth), sexual orientation, age, national origin or ancestry, citizenship status, physical or mental disability, genetic information (including testing and characteristics), veteran status, uniformed servicemember status or any other status protected by federal, state, or local law.
Job ID R14292
Apply
Recently Viewed jobs
No jobs have been viewed recently.
Saved jobs
Sorry, you do not have any saved jobs.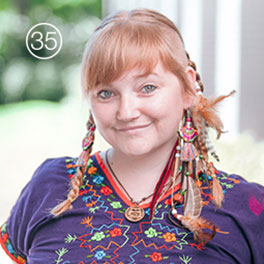 "Sleep is integral to a happy healthy lifestyle and it has such a huge impact on everyday life. Sleep Number is a unique company to work for because you're truly helping people."

Sophia, Customer Service Representative