Director of Product Architecture
Apply
Sleep Number LABS is a fast moving, highly technical team of people with the ambitious goal of bringing people better health and well-being through the best possible sleep experience. Simply put, we aim to be the leader in sleep. We are looking for an individual with a great background in architecting and building products in the identity and security space. Candidates should be self starters, energetic, willing to get into the details where necessary, and have the proven ability to lead by influence and expertise. The ideal candidate should have at least 6+ years of experience building modern identity-based solutions with strong SaaS and/or mobile components.
Primary Responsibilities
Develop the deep understanding required to be able to serve as the subject matter expert for the architectures of:
Current and future customer use case scenarios across IT customers and customers building their own applications,
Current and future architectures of potential integration points for Sleep Number LABS
Industry trends and changes, Competitive approaches, and Available and future technologies
Own and evolve product architecture, API specifications, & domain model for one or more areas
Drive the technical vision, capabilities, and design of the product, transforming product strategy & business priorities to a short term/long-term technology roadmap
Identify and champion key technology investments needed to build a sustainable & long-term competitive platform for existing or new product features and functions
Leverage knowledge to evangelize and place strategic bets in the product investments
Partner with other members of the Product Management team to translate key product scenarios and use cases to detailed functional specifications that can be delivered by an engineering feature team
Required Qualifications
6+ years of experience in product groups creating new products.
 Ability to communicate effectively, both written and verbal, with technical and non-technical cross-functional teams.
Bachelors or Masters degree in Business, Engineering, Computer Science, Mathematics, or relevant industry experience required.
Preferred Qualifications
 10+ years of experience in identity or related industry.
 Display a high degree of willingness and ability to understand a new business domain, a new product, the product's business and technical underpinnings.
 Proficiencies should include demonstrated ability to effectively engage with Engineering, Product Marketing, Sales, Professional Services and Support.
 Proven experience in building and driving execution on large complex projects and ability to show assertiveness and influence in pushing through thoughts and opinions backed by facts and evidence.
 Strong customer-first approach with ability to balance business needs versus customer requirements to deliver an optimized experience.
 Product design experience for cloud-scale enterprise software deployed globally and run 24x7 as a service.
A foundation in Software Engineering is helpful especially developer experience and should be comfortable with a general-purpose programming language (Javascript, Python, Java, etc).
An intense interest in innovation and new solutions within the identity industry and ability to comprehend their likely impact.
#SIQL
Job ID R6019
Apply
Recently Viewed jobs
No jobs have been viewed recently.
Saved jobs
Sorry, you do not have any saved jobs.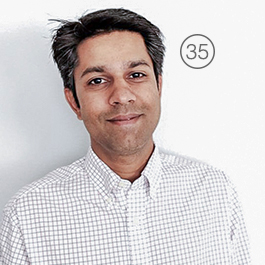 "We have the freedom of a start-up to explore new technology and methods, backed by a strong company like Sleep Number."

Abhishek, Director of Analytics