Director, DevOps
San Jose, CA
Apply
Position Purpose: 
SleepIQ, a part of Sleep Number, is a fast moving, highly technical team of people with the ambitious goal of bringing people better health and well-being through the best possible sleep experience. Simply put, we aim to be the leader in sleep. We combine our established expertise in creating comfortable, adjustable beds with the latest in sleep science, cutting-edge sensor technology, and data processing algorithms.
The Director of DevOps will support a DevOps pipeline for developers, QA and Ops teams. This position will provide DevOps and Cloud Support primarily for AWS.
Primary Responsibilities:
Collaborate with developers to automate build and deploy using AWS ECS, Docker, Jenkins and scripting languages
Collaborate with QA to automate testing using Robot, Docker, Jenkins
Manage security and access control in AWS IAM, Active Directory / Azure, and custom systems
Ensure high availability and disaster recovery in place
Continually improve DevOps tools, processes and procedures
Own incidents/issues, provide response to incidents and alerts
Communicate clearly with team via Slack and Email
Key Performance Indicators:
Automation and streamlining of repetitive tasks
Uptime of critical systems in production and development environments
Reliable backup and prompt resolution of system failures
Cost reductions on a per-customer and per-developer basis
Position Requirements: 
Bachelor's degree in Computer Science or other relevant work experience
Minimum 10 years work experience (5 years work experience in DevOps role for AWS based SaaS or IoT product)
Extensive AWS experience required
Experience as a Tech Lead
Certifications Desired
Knowledge, Skills & Abilities:
Experience in supporting developers of a cloud-based SaaS or IoT product
Cloud management experience with AWS (required) and Azure
Automation of Java software builds using Scala, Maven, GitHub, and Jenkins
Deployment and configuration of services such as ECS / Docker, Aurora MySQL Server, Kafka, and ECS / Spark
Automating software builds and deployments using Jenkins, CloudFormation and other similar technologies
Scripting languages such as Bash Shell and Python
Network management of both cloud (AWS VPC) and physical networks including subnetting, routing, ACLs, and VPN
Working knowledge and experience in developing and supporting security standards such as Cloud Security Alliance STAR and HIPAA for infrastructure security and auditing
Systems troubleshooting, log analysis using Sumo Logic, ELK or similar, and root cause analysis
Monitoring using Cloud Watch, DataDog, or similar service
Strong interpersonal and communications skills
Working Conditions (if applicable):
Standard office environment
#SIQL
Sleep Number is an equal opportunity employer, committed to recruiting, hiring and promoting qualified people of all backgrounds, regardless of sex; race; color; creed; national origin; religion; age; marital status; pregnancy; physical, mental, communicative or sensory disability; sexual orientation; gender identity or any other basis protected by federal, state or local law.
Job ID R1117
Apply
Recently Viewed jobs
No jobs have been viewed recently.
Saved jobs
Sorry, you do not have any saved jobs.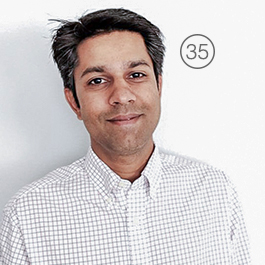 "We have the freedom of a start-up to explore new technology and methods, backed by a strong company like Sleep Number."

Abhishek, Director of Analytics