Director, DevOps Engineer
Apply
Position Purpose
Sleep Number Labs is looking for an experienced DevOps engineer and leader to guide and support our cloud-based services on AWS and help us maintain reliability and scalability as we grow rapidly.
Our cloud backend is built on a scale out architecture to support hundreds of thousands of connected devices that send data every second to be processed by highly distributed fault tolerant multi clusters on AWS platform using Scala/Java, Cassandra, Apache Spark, and Kafka along with host of other bleeding edge open-source tools and frameworks. Components of our system that are helpful to be familiar with include AWS deployment and services such as EC2, S3, CloudWatch, OpsWorks, RDS (SQL Server) and Cassandra database technologies, using Java and Scala along with open-source frameworks Play with Netty, Kafka, Hazelcast and Apache Tomcat.  The role requires leading and collaborating with software engineers, QA engineers, external partners, and service providers.  
Primary Responsibilities
Lead the Sleep Number Labs DevOps engineering team and perform 25% hands-on work designing and developing automation for all environments to support build, deploy and monitoring, work closely and cross-functionally with developers, quality engineers and management to support project releases.
Implement operational best practices, standards, operational efficiencies, processes, and tools to deliver a highly available, highly scalable, highly reliable "always on" technology all year round which can be measured for continuous improvement. Ensure the platform maintains 99.99% uptime.
Ensure high availability and 24x7 monitoring
Continually improve DevOps tools, processes, and procedures
Own production incidents/issues, provide level 2 response to infrastructure incidents and alerts
Provide leadership in Sleep Number Labs DevOps and work cross-functionally with peers and management to ensure solid operating mechanisms
Position Requirements
BS in Computer Science or other relevant work experience
A minimum of 10+ years of experience in the DevOps/SRE/Server Engineering field
Significant experience as a leader in the design, operation, and management of a cloud-based SaaS product
DevOps experience with cloud connected devices systems, distributed applications and databases using Java, Scala, Apache Tomcat, Netty, Hazelcast, Cassandra or any other NoSQL, RDBMS
Strong working knowledge of automating AWS configuration, build and deployments using any of the following - Puppet, Chef, CloudFormation, OpsWorks or other equivalent
Strong understanding and experience in AWS VPC, network management and datacenter operations
Working knowledge and experience in developing and supporting security standards PCI, HIPAA etc. for infrastructure security and auditing
Production systems troubleshooting, root cause analysis, performance monitoring and improvements
Ability to operate within aggressive timelines
Strong interpersonal and communications skills
Job ID R11021
Apply
Recently Viewed jobs
No jobs have been viewed recently.
Saved jobs
Sorry, you do not have any saved jobs.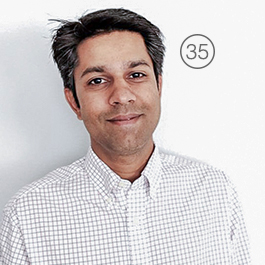 "We have the freedom of a start-up to explore new technology and methods, backed by a strong company like Sleep Number."

Abhishek, Director of Analytics