Data Platform Engineer
Apply
SN LABS; a part of Sleep Number Corporation, is a fast moving, highly technical team of people with the ambitious goal of bringing people better health and well-being through the best possible sleep experience. Simply put, we aim to be the leader in sleep. We are looking for a Lead Data Platform Engineer to join the team that's building the data management and data science infrastructure for SN LABS analytics and insights. As a part of this team you'll have the opportunity to lead a variety of projects involving data pipelines, data management, machine learning infrastructure and API design and development, to name just a few, all working within our native cloud-based application stack. You'll work closely with product managers, designers, and others in a cross-functional environment on multiple projects, from concept phase through testing, launch and ongoing operations and advise leaders on critical business decisions as it relates to specific projects.
As a Lead Data Platform Engineer, you'll organize development efforts, direct offshore resources and set and maintain high standards of engineering excellence. You'll also work with exceptionally talented peers and architects, and will never run out of opportunities to continue learning, honing your skills and growing your career.
Primary Responsibilities
Innovates on and advocates for best practices and improved team processes
Supports live systems to ensure business continuity
Design software components that implement key aspects of the full data lifecycle, including acquisition, transformation, management, export, and analytics
Lead all project and project resources for  the team that is creating the software the enables our industry-leading machine learning insights to be delivered at enterprise scale
Review scalable, robust, and fully-tested software for deployment in mission-critical production environments
Design and recommend to leadership and the business the data infrastructure architecture for driving large-scale data science projects
Play an advisory/leadership  role to key data science positions, guiding them through the execution of their duties, and encouraging their professional growth
Work with cross-functional stakeholders to identify and prioritize data science use cases that support the company's imperatives and objectives and improve customers' experiences
Identify opportunities for data-driven applications that could measurably improve the customer experience and the business's efficiency through automation and machine learning
Lead and define cross-functional data governance
Identify and provide tools and training to help others leverage data for the business
Position Requirements
10+ years of relevant experience, at least 2+ years in a lead role
Experience leading successful software projects from inception through deployment
Knowledge of SQL (e.g. Postgres, MySQL) and NoSQL databases (e.g. MongoDB).
Strong understanding of web-based architecture - web servers, load balancing, caching, databases etc.
Strong problem-solving skills and algorithm scaling.
A passion for answering questions from analysis of data.
Experience in developing data-driven web applications.
Up-to-date knowledge of the latest trends in web application development, including Amazon AWS ecosystem.
Experience building and using RESTful APIs. You're Already Ahead If You Have
A proven track record of developing applications that are widely used
Experience with multi-threading, replication etc. concepts in cloud applications.
Familiarity with large scale business intelligence applications.
Knowledge of distributed machine learning platforms like Spark, TensorFlow, Keras, PyTorch, Mahout or GraphLab
Experience leading software projects from inception to completion
Expertise in data science, modeling, machine learning, and analytics. Experience successfully deriving insights from data, modeling, and simulation into actionable algorithms that drive business value. Expertise in big data technology infrastructure and environments coupled with business process.
Ability to communicate clearly, concisely, and convincingly with technical and non-technical audiences.
Knowledge of sleep science
Knowledge of sleep research
Experience working in an agile environment
Degree in Computer Science, Data Science, Machine Learning, Statistics, or another related field. Advanced degree (PhD, MS) preferred. An equivalent combination of education and work experience is also acceptable for the position.
#SIQL
Sleep Number is an equal opportunity employer.  We are committed to recruiting, hiring and promoting qualified people and prohibit discrimination based on race, color, marital status, religion, sex (including gender, gender identity, gender expression, transgender status, pregnancy, childbirth, and medical conditions related to pregnancy or childbirth), sexual orientation, age, national origin or ancestry, citizenship status, physical or mental disability, genetic information (including testing and characteristics), veteran status, uniformed servicemember status or any other status protected by federal, state, or local law.
Job ID R12877
Apply
Recently Viewed jobs
No jobs have been viewed recently.
Saved jobs
Sorry, you do not have any saved jobs.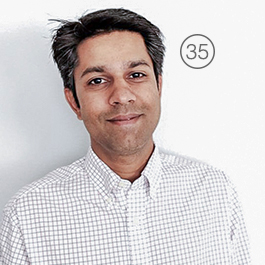 "We have the freedom of a start-up to explore new technology and methods, backed by a strong company like Sleep Number."

Abhishek, Director of Analytics