Warehouse Operator 3
Apply
Starting hourly pay rate up to $20.00
Position Purpose
The Warehouse Operator III is responsible for the safe, daily execution of tasks in the facilities operation.  The Warehouse Operator III duties include picking, packing, prepping orders, housekeeping, and trash removal and recycling.  In addition, executing receiving processes and audit both shipping and packing.  Perform tasks as assigned while performing the processes of returns, forklift, staging, loading.  The Warehouse Operator III will be trained to work in various areas to assist where needed.  Lastly, this position is expected to backfill the production coordinator during times when the production coordinator is off work.
Primary Responsibilities
Timely and accurately tasking, picking, packing, prepping, loading, receiving, and auditing of finished and unfinished goods
Assist with training and onboarding of team members
Perform all bed assembly and packing processes with a high level of quality
Operate within Oracle WMS using hand-held scanner
Perform 5 S activities and general housekeeping duties
Perform a variety of operational office and clerical duties
Perform inventory counts and physical inventory as required
Actively participate in continuous improvement activities
Safely operate the balers to assist in mattress disposal
Shipping and packing audit processes utilizing laptop and computer software.
Operate forklifts
Perform all production coordinator job duties to include leading the team
​Position Requirements
3-5 years previous experience in a warehouse/distribution or pick and pack operation preferred
High school diploma or GED required
Forklift certification
Previous Warehouse Management System (WMS) experience preferred
Must be able to perform all functions of receiving, picking, packing, shipping, and assembly operations
Must be able work independently or within a team
Make recommendations to improve processes and procedures in the department
Strong organizational and prioritization skills
Able to take on responsibility for warehousing equipment and facilities for optimized processes
Demonstrate advanced   problem solving skills
Ability to remain calm under pressure
Must be able to operate simple hand tools (i.e. utility knife, tape gun, etc.)
Must be able to lift up to 55 lbs. on a regular basis and perform repetitive bending and twisting motions
MicroSoft Excel, Word, and Outlook experience
Exhibit good written and verbal communication skills
Must be able to stand 8.0 hours or more per shift
Sleep Number is an equal opportunity employer.  We are committed to recruiting, hiring and promoting qualified people and prohibit discrimination based on race, color, marital status, religion, sex (including gender, gender identity, gender expression, transgender status, pregnancy, childbirth, and medical conditions related to pregnancy or childbirth), sexual orientation, age, national origin or ancestry, citizenship status, physical or mental disability, genetic information (including testing and characteristics), veteran status, uniformed servicemember status or any other status protected by federal, state, or local law.
Job ID R13178
Apply
Recently Viewed jobs
No jobs have been viewed recently.
Saved jobs
Sorry, you do not have any saved jobs.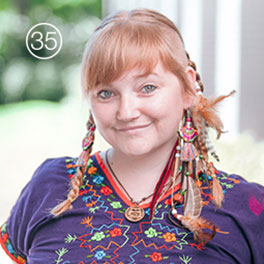 "Sleep is integral to a happy healthy lifestyle and it has such a huge impact on everyday life. Sleep Number is a unique company to work for because you're truly helping people."

Sophia, Customer Service Representative