Quality Auditor
Apply
Position Purpose
To assure quality standards and Customer Expectations are met for sewing, Assembly Distribution Centers, air controls and order fulfillment by performing product and process audits  on the shop floor activities to written specifications and ensuring the company procedures are being practiced.
Primary Responsibilities
Perform audits in receiving, manufacturing, assembly, final and fulfillment functions, as required.
Report non-conformances discovered during work activities and consult with area leaders to take appropriate action to prevent further processing and/or recurrence.
Verify discrepant materials and product, make use of the Discrepant Material Report (DMR) database where applicable.
Accurately input data in database and publish reports.
Assure inspection/audit files contain current engineering drawing revisions and current manufacturing procedures for the functional area.
Assist in developing corrective and preventive actions to eliminate nonconformance.
Support development of the Sleep Number quality system.
Support compliance with the Federal Flame Retardant Standards including ensuring that burn test beds are built and documented correctly, as required.
Recommend Quality bulletins determined from audit findings and or assist in One Point Lesson training articles.
Communication of non-conformances as required to the supplier.
Follow all Company documented procedures including safety work instructions etc. 
Participate in continuous improvement initiatives. 
Other duties as assigned by management.
Position Requirements
At minimum, a high school diploma, or GED required.
Must be able to perform a combination of standing and sitting for 8 hours or more per shift.
Must be able to perform repetitive bending and twisting motions.
Must be able to lift a minimum of 40 lbs.
A minimum of 3 years work experience in a manufacturing environment is preferred.
Exposure to ISO 9001 or other quality management system is a plus.
Quality Certifications or classes are a plus, or willingness to take related training.
Must be able to use computer with Excel, Word and other MS Office software platforms.
Written and verbal skills are required for communicating with the team directly or electronically.
Must be able to read blue prints, interpret measurements on a ruler within 1/16" measurements.
Detail oriented with ability to investigate or research non conformances to company specifications.
May involve extended hours, including evenings and weekends, depending on peak seasons and business needs.
Sleep Number is an equal opportunity employer.  We are committed to recruiting, hiring and promoting qualified people and prohibit discrimination based on race, color, marital status, religion, sex (including gender, gender identity, gender expression, transgender status, pregnancy, childbirth, and medical conditions related to pregnancy or childbirth), sexual orientation, age, national origin or ancestry, citizenship status, physical or mental disability, genetic information (including testing and characteristics), veteran status, uniformed servicemember status or any other status protected by federal, state, or local law.
Job ID R13769
Apply
Recently Viewed jobs
No jobs have been viewed recently.
Saved jobs
Sorry, you do not have any saved jobs.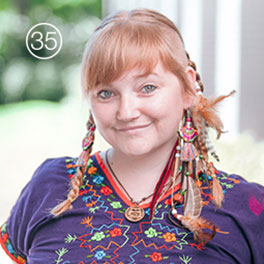 "Sleep is integral to a happy healthy lifestyle and it has such a huge impact on everyday life. Sleep Number is a unique company to work for because you're truly helping people."

Sophia, Customer Service Representative