Home Delivery Assistant
Salt Lake City, Utah
Apply
Position Purpose 
The Field Services Delivery Assistant is critical to Sleep Numbers success in order to meet customer demands after peak market share events.  This role takes direction from the Sleep Number Home Delivery team to deliver and assemble Sleep Number beds and products in customer's homes. The Field Services Delivery Assistant interacts with customers and Sleep Number employees on a daily basis.
Primary Responsibilities
Follows directions of the Sleep Number Home Delivery Technician coworker safely and accurately
With a Sleep Number Technician conducts visits in customer's homes to include delivering, relocating and assembling products to specifications
Ensures that all work is conducted in a safe, efficient and professional manner
Communicates effectively with customers, co-employees and Sleep Number leadership
Supports and models Sleep Number's Code of Business Conduct
Key Performance Indicators
Delivery and assembly of products
On time arrival for work shift at specified location
Positive impact on customer satisfaction surveys
Adherence to safe work practices
Position Requirements 
Experience, Education & Certifications:
Must be at least 18-years-old
High school diploma or equivalent certification preferred
Good customer service and communication skills
Must be able to follow safety procedures
Must possess professional hygiene and appearance
Must pass a criminal background check and drug screen
Knowledge, Skills & Abilities
Must be able to lift and carry up to 200 lbs. with help of a lifting partner
Must be able to perform repetitive bending and twisting motions
Must be able to push/pull and lift at or above chest level
Must be able to climb in and out of the cab and box truck multiple times per day
Must be able to perform firm hand grips of >50lbs consistently
Must be able to accommodate a flexible schedule, including weekend and evening hours – the number of hours/day are dependent on the number of deliveries (5 -11 average/day) scheduled
Must be able to follow Sleep Number dress code
Working Conditions
Must be able to work in an environment conducive to changes in temperatures, both indoor and outdoor
Sleep Number is an equal opportunity employer, committed to recruiting, hiring and promoting qualified people of all backgrounds, regardless of sex; race; color; creed; national origin; religion; age; marital status; pregnancy; physical, mental, communicative or sensory disability; sexual orientation; gender identity or any other basis protected by federal, state or local law.
Job ID R1108
Apply
Recently Viewed jobs
No jobs have been viewed recently.
Saved jobs
Sorry, you do not have any saved jobs.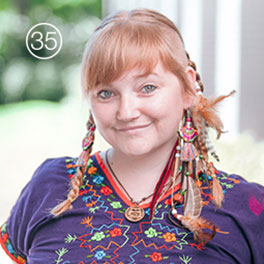 "Sleep is integral to a happy healthy lifestyle and it has such a huge impact on everyday life. Sleep Number is a unique company to work for because you're truly helping people."

Sophia, Customer Service Representative