Engineering Technician, Manufacturing
Apply
Position Purpose 
Increases operational efficiency of manufacturing plants by providing maintenance support for production equipment and troubleshooting. Improvements will often be focused on existing processes and equipment optimization.  Involved in development and startup of new automated assembly equipment fine tuning and optimizing of all plant equipment to reduce downtime and increase product quality.  Works directly with department managers and engineering departments to ensure smooth operations in the production areas.
Primary Responsibilities
Documents all work performed using computer-based service reporting procedures.
Provides mechanical maintenance information by answering questions and requests.
Uses Lockout/Tagout and other safety processes as required.
Oil, lubricate and maintain production equipment.  Adhere to established PM schedules and remain in compliance with SOPs.  Keep required records.
Participates in training and cross-training efforts.
Ability to handle multiple tasks simultaneously
Locates sources of machine problems by listening to and observing a wide variety of mechanical devices in operation. Uses precision measuring and testing instruments to determine faults and fixes.
Determines changes in dimensional requirements of parts by inspecting used parts.  Uses rules, calipers, micrometers and other measuring instruments.
Control and minimize machine downtime by working with department managers for routing preventative and predictive maintenance. 
Provides mechanical maintenance information by answering questions and requests.
Maintains operational continuity with production and engineering teams by documenting and communicating actions, irregularities and continuing needs.
Reassemble machines, fine tunes and adjusts equipment under both static and dynamic conditions.
Maintains technical knowledge by attending educational workshops, reviewing technical publications and establishing personal networks.
Demonstrated ability to work on advanced electrical, pneumatic and mechanical systems
Diagnose automation, PLC and VFD systems
Complete projects in a timely manner
Lead safety initiatives in the maintenance team
Support the implementation of new processes and automation projects to the manufacturing floor.
Install and validate new equipment, tooling and fixtures for existing manufacturing process changes or replication.  Responsible for documentation.
Collaborate with cross-functional teams (as required) to complete assigned projects
Other duties as assigned
Key Performance Indicators
Perform all tasks in compliance with safety rules and guidelines.
Reduced downtime of equipment and increase operational efficiencies
Adherence to PM schedules
Improved service levels to customer (example:  reduction of skipped stitches)
Position Requirements 
5+ years maintenance experience in a fast-paced manufacturing environment or equivalent training
3 – 5 years' experience with electrical troubleshooting, PLCs and VFDs.  Electrical background required
Sewing mechanic, skills a plus
Ability to interpret electrical, mechanical and pneumatic schematics and blueprints
Strong knowledge of all electrical voltages and ability to trouble shoot electro-mechanical equipment. Single Phase and 3 Phase A/C and D/C
Ability to read and interpret technical manuals, procedures, safety rules, operating and maintenance instructions and regulations
Ability to rotate into all production and general facilities maintenance areas seamlessly
Ability to add, subtract, multiply and divide all units of measure
Strong knowledge of mechanical systems (timing machines, gears, pulley, etc.)
Clear communication, including effective writing skills and interpersonal skills a must.
Experience in leading group meetings, with personnel from differing backgrounds and experience levels.
High School diploma or GED
Technical degree preferred
Technical certifications a plus
Experience with AutoCAD and/or SOLIDWORKS a plus
Working Conditions
Demonstrate project work in a team-environment
Can work independently on projects or related tasks
Competent in small hand tools and basic shop equipment
Must be willing and able to work overtime or off-shifts as required
Able to take initiative and work independently as needed
Must be willing to wear required safety equipment
Must be able to stand for extended periods as needed, up to eight hours
Must be able to work in awkward positions at times
Able to lift 50 lbs.
Able to travel up to 10%
Sleep Number is an equal opportunity employer.  We are committed to recruiting, hiring and promoting qualified people and prohibit discrimination based on race, color, marital status, religion, sex (including gender, gender identity, gender expression, transgender status, pregnancy, childbirth, and medical conditions related to pregnancy or childbirth), sexual orientation, age, national origin or ancestry, citizenship status, physical or mental disability, genetic information (including testing and characteristics), veteran status, uniformed servicemember status or any other status protected by federal, state, or local law.
Job ID R13852
Apply
Recently Viewed jobs
No jobs have been viewed recently.
Saved jobs
Sorry, you do not have any saved jobs.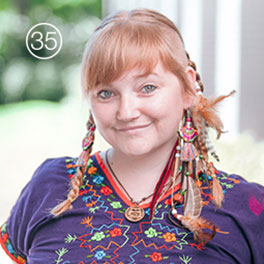 "Sleep is integral to a happy healthy lifestyle and it has such a huge impact on everyday life. Sleep Number is a unique company to work for because you're truly helping people."

Sophia, Customer Service Representative