Home Delivery Supervisor
Saint Rose, Louisiana
Apply
Position Purpose 
This role is critical to the Field Services organization as this frontline leader acts as an independent decision maker to advance operational excellence, customer experience and employee engagement within a defined market(s). The Field Services Supervisor models the behavior expected of all technicians while installing the Sleep Number product and providing an exceptional customer experience. This role will provide education and training for new hires and all employees in the defined market. The Field Services Supervisor will act as a conduit with Field Services leadership regarding market operations and Technician performance. This position manages the tactical activities of a home delivery market to achieve the company's safety, financial, service level and quality goals to ensure execution to specified delivery standards.
Primary Responsibilities
Conduct visits in customer's homes including driving to/from homes, delivery, relocating and assembling, repairing products to specifications and service recovery situations.
Model, coach and train on TRUST to drive customer satisfaction within assigned market(s).
Ensures all procedures are adhered to as defined in the Home Delivery Standard Operating Procedure (SOP) handbook.
Leader of daily dock operations to include manifest review, route efficiency and freight accuracy to ensure on time delivery and first time complete, including continuous improvements to drive down cost per stop.
Champion safety and model safe work habits by ensuring the adherence to safety procedures in the workplace and in customer's homes.
As the frontline leader ensure Regional manager and or Controller are updated on critical issues/situations and escalations. 
Two-way communication to/from Technicians; provides key messages of goals, changes to processes, performance results in regular cadence to entire team to drive follow through
Ensure the Mission, Vision and DNA are being modeled; communicate company goals and objectives to Technicians to ensure employee engagement
Confirms team is accurately and timely reporting daily activities, work completion or status of assignments with the provided technology.
Participate in recruiting, interviewing and successfully onboarding all new hires with the Regional Manager
Assess team and individual performance, leads talent management efforts by providing coaching, performance management and building a talent pipeline to meet and exceed region KPI's.
Assist Field Trainers in providing training to all Technicians regarding new products.
Ensures all Department of Transportation (DOT) processes and guidelines are followed to include road test certification, valid Medical DOT card and driver's license.
Applies a continuous improvement lens to validate all work is conducted in an efficient and professional manner through Customer Experience Evaluation (CEE) with all Technicians.
In partnership with Regional Manager, assist in recognition and on-going development of Technician knowledge and performance.
Assists Regional manager with property damage claims, service quality complaints, injuries and improper conduct complaints.
Work with Regional manager to ensure leased and/or rental vehicles are properly maintained and used.
Maintain and develop relationships with retail sales team including representing Home Delivery at sales meetings as required.
In partnership with Regional Manager own and analyze region P/L and other KPIs of market's performance
In partnership with Regional Manager, execute and influence the market's Demand Planning, Forecasting, and Reconciliation (labor, overtime, temp, rental)
Perform other job duties as related to business needs.
Key Performance Indicators
Customer satisfaction scores via NPS
Xora accuracy
Utilization, On time and first time complete deliveries
RMA/RTS
Cost per stop
DOT Compliance
Financial Goals / Cost/stop / OT Minimized
Retention of team members
Safety – Accident, Injury, Public Liability free
Timely completion of required training and documentation
Engaged, Motivated, and Skilled Workforce
Position Requirements
Experience, Education & Certifications:
Customer Service experience preferred
Delivery experience/driving experience preferred
Must be 21 years or older
2-3 years of leadership services
Proven ability to hire, lead and inspire a highly technical and remote workforce
Strong understanding of a service environment and infrastructure that promotes service excellence, operational efficiencies, employee engagement, superior customer service, and P&L management
Ability to maintain high morale and engagement with employees Demonstrated strong leadership and communication skills (written and verbal)
Demonstrated ability to execute complex processes in a fast-paced environment
High school diploma or GED equivalency required; Bachelor's Degree preferred
Knowledge, Skills & Abilities
Must have excellent customer service and verbal & written communication skills
Must have the ability to work directly with customers and have strong problem solving skills
Proven ability to train others on job procedures and processes
Must be able to use common and power hand tools
Possess a good mechanical aptitude
Must have technical skills to operate smartphones, computers, and other technology related equipment
Must have a valid driver's license and proof of insurance
Must be able to follow safety procedures
Good driving record
Working Conditions (if applicable)
Must be able to lift 200 lbs
Must be able to perform repetitive bending and twisting motions
Must be able to work in an environment conducive to changing temperatures
Must be willing to travel for work, up to 10% of time
Sleep Number is an equal opportunity employer, committed to recruiting, hiring and promoting qualified people of all backgrounds, regardless of sex; race; color; creed; national origin; religion; age; marital status; pregnancy; physical, mental, communicative or sensory disability; sexual orientation; gender identity or any other basis protected by federal, state or local law.
Job ID R1568
Apply
Recently Viewed jobs
No jobs have been viewed recently.
Saved jobs
Sorry, you do not have any saved jobs.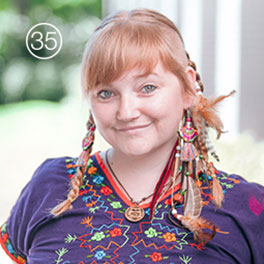 "Sleep is integral to a happy healthy lifestyle and it has such a huge impact on everyday life. Sleep Number is a unique company to work for because you're truly helping people."

Sophia, Customer Service Representative