Warehouse Coordinator
Apply
Company Overview
Sleep Number team members are part of a passionate, purpose-driven culture that supports improving the health and wellbeing of society through higher quality sleep. We are not just focused on our customers, however; being employed by Sleep Number means your personal wellbeing is important, too. As we continue to grow, we are looking for team members who will bring their unique personalities, backgrounds, and skills to work. Whether you are entering, returning, or experienced in the workforce, we have a place for you.
In our 35+ years in the industry we have improved over 13 million lives, and we are just getting started. With 5,000+ team members nationwide supporting work disciplines from technology to manufacturing, retail stores to field services technicians, corporate teams to customer service, we are a sleep innovation leader because of our team members. Now is a great time to join us as we invest further in our people and sleep innovation. #TeamSleepNumber
Position Purpose
In this role, you will create a culture of teamwork, engagement and accountability by coordinating labor needs and workflow in assigned function(s) under direction of the Production Manager and management team in the order fulfillment department. You will assist management in developing daily work and labor plans, as well as work in close coordination with wave planning in achieving daily production targets. You will also help implement changes to improve efficiency and reduce waste. Order Fulfillment Production Coordinator roles exist in Packing and Shipping, Parts & Warranty, and Receiving and Returns.
Primary Responsibilities
Coordinate labor, materials, and product to ensure daily production schedules and quality standards are met, and WMS system is optimized
Under direction of the Order Fulfillment Production Manager, develop daily work-plan, focusing on staffing needs, to meet productivity and volume production goals.
Assign associates to tasks according to daily work-plan.
Monitor processing of daily workflow to ensure production flow is maintained, re-assigning labor as needed, and bring any issues to the attention of management immediately in order to meet daily requirements.
Monitor, direct, and carry out activities to ensure proper material flow to assigned area.
Identify and resolve material flow issues as they affect assigned work area.
Ensure associates have required materials and equipment to support daily productivity goals, including components, corrugate, and PPE.
Communicate with Order Fulfillment Production Managers, Order Fulfillment Wave Planners, and associates to ensure work is processed in a timely and efficient manner.
Coordinate and direct work of replenishment and inventory control associates as needed to maximize available inventory to reduce missed shipments.
Support inventory accuracy activities including cycle counts, bin checks, and other investigatory activities through the coordination of labor to achieve required results.
Create, and work from, Oracle reports for leadership as requested
Maintain advanced knowledge of Oracle system to be able to complete tasks as assigned (cycle counts, assigning of tasks, expedited orders, etc.)
Plan and facilitate training of new team members, including carrying out training directly as needed, and follow-up on individual productivity issues to ensure associates have knowledge required to perform their duties.
Work with team members in support of process improvements and cost reductions
Perform other duties and tasks as assigned by Order Fulfillment Management
Position Requirements 
2-3 years similar experience in a distribution/fulfillment or manufacturing environment, esp. in a WMS or ERP system-driven environment
Experience planning, guiding, directing or supervising direct labor
Formal Lean or Six Sigma training a plus
Experience with fundamental manufacturing and operations principles and practices
Problem solving and conflict resolution experience
Ability to guide and direct others in completion of work tasks
Understanding of material flows in support of distribution/shipping functions
Demonstrated self-starter
Knowledge of Microsoft Office applications including Word and Excel
Ability to lead and influence others, including cross-functionally
Pay & Benefits
WELLBEING AT SLEEP NUMBER, WITH SLEEP AT THE CENTER
Improving the health and wellbeing of society through higher quality sleep starts with you. We strive to infuse wellbeing into all aspects of our culture championing your emotional, financial, career, community, and physical health.
By joining Team Sleep Number, in addition to offering competitive pay programs, we are proud to offer eligible team members an extensive wellbeing package including, but not limited to comprehensive health plan options, 401(k) Plan with discretionary company match, incentive eligibility paid time off and much more:
A free Sleep Number 360® Smart Bed for team members, and additional product discounts for friends and family throughout the year.
Emotional wellbeing resources to help you balance life, such as free access to therapy, family care concierge and discounted childcare.
Financial support when you need it the most - paid parental leave, time to recover from an illness or injury, and saving for lifes expected & unexpected adventures.
Opportunities for connection in and outside of work through our Diversity, Equity & Inclusion Council, and volunteerism in our communities.
Career development supported by our tuition reimbursement program. and continuous learning and development opportunities.
Work for your day flexibility, available for select corporate roles.
Safety
Safety is a top priority for Sleep Number supporting customers and team members wellbeing. COVID-19 Precaution(s) are in place consistent with CDC guidelines, U.S. Department of Labor's Occupational Health & Safety Administration (OSHA), and state/local laws.
EEO Statement
Sleep Number is an equal opportunity employer. We are committed to recruiting, hiring and promoting qualified people and prohibit discrimination based on race, color, marital status, religion, sex (including gender, gender identity, gender expression, transgender status, pregnancy, childbirth, and medical conditions related to pregnancy or childbirth), sexual orientation, age, national origin or ancestry, citizenship status, physical or mental disability, genetic information (including testing and characteristics), veteran status, uniformed servicemember status or any other status protected by federal, state, or local law.
Americans with Disabilities Act (ADA)
It is Sleep Number's policy to provide reasonable accommodations to qualified individuals with disabilities during the application process, consistent with applicable law. We may require supporting medical or religious documentation where applicable and permissible by law. If you are a qualified individual, you may request a reasonable accommodation at any time during the selection process, including if you are unable or otherwise limited in your ability to access open roles here.
Job ID R15602
Apply
Recently Viewed jobs
No jobs have been viewed recently.
Saved jobs
Sorry, you do not have any saved jobs.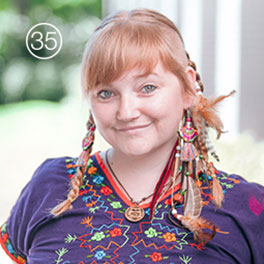 "Sleep is integral to a happy healthy lifestyle and it has such a huge impact on everyday life. Sleep Number is a unique company to work for because you're truly helping people."

Sophia, Customer Service Supervisor