Workforce Planning Administrator
Apply
Position Purpose 
The role of the Workforce Planning Administrator to analyze historical data and available business intelligence to produce a forecast of future daily workload that aligns with the financial budget; to provide long term and midterm forecasts for various work types, including calls, email, and chat interactions across the Contact Centers. To provide in-depth analysis, scenario planning, modeling, and ad-hoc reporting aimed at increasing transparency and understanding of the Workforce Management planning processes while leading initiatives to improve forecasting and resource planning.
Primary Responsibilities
Provides application administration of WFO (Workforce Operations) solutions and serves as the overall product expert for the organization.
Monitors performance, daily data integration, and validity of output and also assists with ongoing data integration as new clients or work types are identified.      
Addresses and resolves WFO system issues
Develops a long-term forecast across contact centers for multiple contact types based on client requirements, business intelligence, and historical trends including analysis of time out of the contact channel (shrink), as well as, identifying underlying trends and drivers.
Identifies and recommends staffing strategies to meet performance guarantees. i.e. hiring and part-time and fulltime ratios
Works closely with Planning Analysts to ensure consistency between long and short term forecasts, and identifies trends and solutions to rectify forecast variances and effectiveness.
Assists with upgrades, hot fixes, and patches while executing software and user acceptance testing for all changes in the environment.
Coordinate resources to resolve system/supplier issues and enhancement/upgrade to ensure optimal software performance.
Facilitates and maintains proper staffing and set up for new clients in optimization software and ACD technology.
Serves as software expert for problem resolution, process consulting, and training. 
Facilitates knowledge transfer with vendor and IT services while resolving system/software issues.
Position Requirements
Bachelor's degree from an accredited college or university preferred.
Four (4) years of experience or equivalent combination of education and experience required to include two (2) years of experience utilizing workforce optimization tools and processes.
Two (2) years of experience in trend analysis and providing recommended solutions.
Experience within a contact center environment is preferred.
Experience with workforce optimization software (i.e. Aspect, Verint/Blue Pumpkin, IEX), and ACD technology (i.e. Avaya, Cisco) is preferred.
Analytical and interpretive skills
Highly developed problem-solving skills including; conducting needs assessment, research, documenting results.
Dynamic and engaging communication skills, both written and verbal with the ability to gauge and adjust to the audience
Evident work ethic; ability to prioritize tasks, meet deadlines and work independently in a fast paced environment; able to work under pressure and effectively manage stress
Resiliency to embrace challenges and strive to find creative solutions
Advanced computer skills with proficiency in Microsoft Office applications (data entry, email, customer and order management software)
Job ID R11070
Apply
Recently Viewed jobs
No jobs have been viewed recently.
Saved jobs
Sorry, you do not have any saved jobs.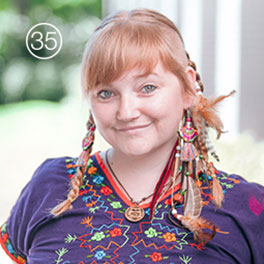 "Sleep is integral to a happy healthy lifestyle and it has such a huge impact on everyday life. Sleep Number is a unique company to work for because you're truly helping people."

Sophia, Customer Service Representative