UI/UX Designer
Apply
Position Purpose
The UI/UX Designer – SleepIQ technology has the amazing opportunity to be a part brand voice and UI/UX design of our award winning SleepIQ® technology applications.  Sleep Number's wholly owned IoT platform enables us to bring ongoing features and advancements to our 360 smart bed customers.  With the worlds largest responsory of longitudinal sleep data our UI/UX design team will be the champion on how to bring meaningful sleep experiences to our customers that are broadly relevant and individually tailored.  Our UI/UX and progressive disclosure through quarterly releases drives our highly engaged smart sleeper community; the heartbeat of our mission to improve lives by individualizing sleep experiences. This newly created role will be a part of our in-house design center of excellence by combining strong user experience thinking with visual design skills.  Defining the look, feel, layout and interaction details of our consumer SleepIQ iOS, Android and Web applications; our hand-held remote control; our home delivery installation application; and our customer support portal.  Supporting both customer facing and internal enterprise application design delivering consistency for all customers that interact with the SleepIQ® technology platform. If you have a passion for user centered design that moves society forward with meaningful benefits this is the role for you.
Primary Responsibilities
Support UI/UX strategy and define the integrated customer experience that creates an effortless Sleep Number experience for both our customer and our vertically integrated organization
Be a part of our SleepIQ UI/UX community and work on user centered product, implementing, and optimizing new designs.
Support the guidance of our offshore design partners
Responsible for the development of UI/UX, user journeys, and innovative user experience across a wide variety of channels and digital platforms
Be responsible for conceptualizing the UI/UX design strategy for the projects we work on; Provide deliverables including prototypes, proof of concept documents, wire frames, sit architecture, user flows, use cases and user scenarios.
Manage all design aspects of a project from start to finish, own the end-to-end user experience of assigned active projects – both through ownership and consulting with other design team members.
Integrate creative approaches in solving common UX problems, such as usability and findability
Ensure that all elements of the SleepIQ user experiences are optimized for improved usability, usefulness and visual design. This includes gathering and evaluating user requirements, designing user flow(s), user experience and product visual elements.
Collaborate with various teams (like product management and engineering) to build innovative solutions
Be a part of all visual design stages, from concept to final hand-off to the engineering team.
Demonstrates ability to communicate complex concepts clearly across different audiences and varying levels of the organization
Be able to handle several tasks and possible projects without becoming overwhelmed
Excellent communication, presentation, and analytical skills
Keep up to date with the latest UI trends, techniques, and technologies. This also includes staying informed about competitor products and industry trends.
Facilitate the product vision by researching, conceiving, sketching, prototyping and user-testing experiences for digital products
Position Requirements
The ideal candidate will have a background in consumer application UI/UX that has resulted in strong user engagement and retention
6+ years' experience; UI/UX design with a proven track record
BA/BS in Design (Human interaction, user experience, graphic, product, etc.), Human computer interaction (HCI) or equivalent related experience
Experience at an interactive/in-house agency
Experience with applications that control/interact with hardlines products
Experience with animation/motion design strongly desired
Experience with strategic, conceptual, and creative thinking
Experience with Mobile applications that have large userbase or high score ratings/reviews
Experience within in a product organization in partnership with product owners and project managers/producers
Experience developing experience design, user flows, application hierarchy/architecture and prototyping
Desire to have full-stack design experience – everything from wireframes to interaction design and basic web development.
Experience with user-centered design research: Qualitative and quantitative research practices, information architecture and flow, user needs identification, user experience interviewing, persona creation and insight synthesis
User interface development experience: Automatic design, UI grid and composition, color theory, heuristic evaluation, typography, interaction design and iconography
Experience with visual prototyping and wireframing using InVision, storyboarding, Figma, Sketch, Visio, Adobe Creative Suite, decision mapping, decision flow diagrams and other design tools
Have practical experience with HTML, CSS, GitHub, Bootstrap, JQuery and JavaScript, or other tools for rapid prototyping. With the ability to build basic prototypes without engineering support.
Desire to have full-stack design experience – everything from wireframes to interaction design and basic web development.
Experience in comprehensive UI/UX design strategy development and implementation
Ability to think both strategically and tactically in a high energy, fast paced environment
Exceptional interpersonal, influencing, and communication (written and verbal) skills
Excellent organizational skills – ability to prioritize – multi-task oriented
Attention to detail – with strong critical thinking skills
Demonstrated ability to manage multiple projects - work prioritization, planning and task delegation
Experience in working with globally dispersed teams
Job ID R8414
Apply
Recently Viewed jobs
No jobs have been viewed recently.
Saved jobs
Sorry, you do not have any saved jobs.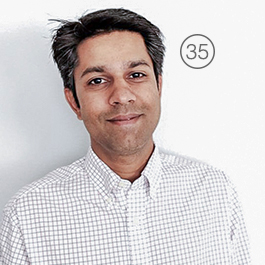 "We have the freedom of a start-up to explore new technology and methods, backed by a strong company like Sleep Number."

Abhishek, Director of Analytics