Supplier Development Engineer
Apply
Position Purpose
The Supplier Development Engineer (SDE) I works collaboratively with Supply Chain (Sourcing and Supplier Quality) to develop, support and execute projects and initiatives that align with quality and supply chain strategic objectives. This individual plays a key role in building long-lasting relationships with Suppliers to enhance business growth.  The Supplier Development position achieves this through developing and implementing a wide range of the most effective set of quality and improvement systems knowledge, tools, and methodologies that focus on the assessment of new and prospective suppliers, while also overseeing the systemic performance of our strategic supply base.  This individual establishes and cultivates a wide range of business relationships both internal and external to facilitate completion of assignments and takes the initiative to collaborate and work closely with Supply Chain and other cross-functional teams (Supplier Quality, Sourcing, Plant Quality, Product Engineering, Logistics, and others) to reach the best business decisions for supply chain management. The SDE I interacts with suppliers with a high level of engagement, courage and superior interpersonal communication skills as well as situational adaptability.  The SDE I will formulate individual plans to meet department and company objectives and is a key enabler to ensure the company meets its quality and delivery targets.  The job requires applying diversified technical knowledge of lean manufacturing, quality, and engineering along with exercising business acumen.
Primary Responsibilities
Perform new supplier qualification audits by utilizing best in class processes and tools as well as a wide range of technical, quality and business knowledge.  Track and manage improvements in the SRM system or CAPA.
Educate suppliers in Sleep Number internal processes to achieve optimal alignment with Sleep Number manufacturing plants, hubs, engineering, and supply chain organization.
Educate suppliers in Sleep Number supplier quality processes such as 8D / CAPA / SCAR, Process Capability Study, FMEA, Control Plan, MSA, PPAP, and Continuous Improvement.
Work closely with cross functional team to develop supplier KPIs, improvement targets for assigned suppliers.
Generate and communicate supplier scorecards utilizing the SRM system and other reporting tools as required.
Collaborate closely with Supplier Quality Engineers (SQEs) and Sourcing team on quality improvement programs ensuring the supplier is implementing systemic quality management system (QMS) controls.
Lead supplier development projects with select suppliers enabling systemic process improvements driving higher supplier QMS Capability Index scores.
Innovate and lead cross functional teams in development and deployment of consistent supply management related policies, processes and procedures to enhance the Sleep Number Quality and Supply Chain Management practices with a focus on standard work.
Key Performance Indicators
Successful onboarding of new suppliers
Holistic supplier performance improvement (Quality, Delivery, Lead Time)
Improved QMS audit scores for assigned suppliers
Successful new product introduction
Position Requirements
Bachelor's degree in Supply Chain, Mechanical or Industrial Engineering from an accredited institution
1-2 years' experience in Supplier / Manufacturing Quality or other continuous improvement role is required
Experience in manufacturing environment is preferred
Lean Six Sigma Green or Black Belt certification preferred
Basic knowledge in quality systems, methods and practices; ISO 9001, APQP, FMEA, Control Plan, MSA and PPAP
Strong problem solving and analytical ability
Solid communication / interpersonal skills and ability to work in teams
Knowledge of the role of Supply Chain and Project Management
Self-Starter with the ability to drive improvement, meet timelines and objectives
Working Conditions
Up to 25% travel may be required, including international
Sleep Number is an equal opportunity employer.  We are committed to recruiting, hiring and promoting qualified people and prohibit discrimination based on race, color, marital status, religion, sex (including gender, gender identity, gender expression, transgender status, pregnancy, childbirth, and medical conditions related to pregnancy or childbirth), sexual orientation, age, national origin or ancestry, citizenship status, physical or mental disability, genetic information (including testing and characteristics), veteran status, uniformed servicemember status or any other status protected by federal, state, or local law.
Job ID R12118
Apply
Recently Viewed jobs
No jobs have been viewed recently.
Saved jobs
Sorry, you do not have any saved jobs.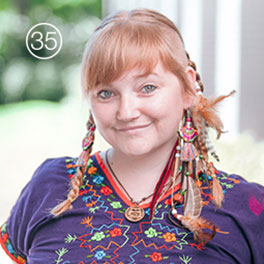 "Sleep is integral to a happy healthy lifestyle and it has such a huge impact on everyday life. Sleep Number is a unique company to work for because you're truly helping people."

Sophia, Customer Service Representative