Sr. Network Engineer
Apply
Position Purpose
The Sr. Network Engineer's role is to ensure the stability and integrity of in-house data, video, and wireless network services. This is achieved by planning, designing, and developing local area networks (LANs) and wide area networks (WANs) across the organization. In addition, the Security Network Engineer will participate with the installation, monitoring, maintenance, support, and optimization of all security network hardware, software, and communication links. This individual will also analyze and resolve security network hardware and software problems in a timely and accurate fashion and provide end user training where required.
Primary Responsibilities
Strategy & Planning

Interact with application personnel and other infrastructure personnel to develop and support secure, network aware applications
Develop a strong working relationship by working collaboratively with peer employees in the operations network services teams and partner organizations chartered with protecting resources
Collaborate with executive management and department leaders to assess near- and long-term network security needs
Create and maintain documentation as it relates to network security configuration, network mapping, processes, and service records
Develop, implement and maintain policies, procedures, and associated training plans for network security administration, usage, and disaster recovery

Acquisition & Deployment

Design, deploy and support company LANs, WANs, wireless networks, routers, firewalls, IPS/IDS systems, Identity Services Engine (ISE), Proxy's, and other network hardware and Technology
Conduct research on network products, services, protocols, and standards to remain abreast of developments in the networking industry
Oversee new and existing equipment, hardware, and software upgrades
Interact with vendors. Understand vendor offerings, assist in the creation of proposals, and assess vendor replies

Operational Management

Maintain, tune, administer and troubleshoot network security infrastructure.  This position is focused initially on proxy services, intrusion detection /prevention systems, with additional support for firewalls and related security infrastructure
Create and maintain firewall and proxy policies
Support physical network and virtual network security environments
Act as an Intrusion Prevention Services (IPS) subject matter expert
Act as a Proxy Server subject matter expert
Implement IPS provided policies, assist in security investigations events and collaborate on IPS policy
Work closely with vendor partners for advanced / escalated trouble-shooting
Author and maintain standard operating procedures and work instructions
Participate in projects that are delivered via third party partners
Follow established change management policies and process
Monitor network performance and troubleshoot problem areas as needed
Participate in managing all network security solutions including Remote Access, VPN, Firewall, IDS, and security management applications
Manage and/or provide guidance to junior members of the team
Position Requirements
Bachelor's degree or equivalent preferred
7 – 12 years in a lead network analyst or engineer position
Cisco certifications, CCNA, CCNP or CCIE
ISE
Wireless
Meraki
Viptela
Proxy services
Call center experience is desirable
PCI/retail experience is highly desirable
Job ID R7555
Apply
Recently Viewed jobs
No jobs have been viewed recently.
Saved jobs
Sorry, you do not have any saved jobs.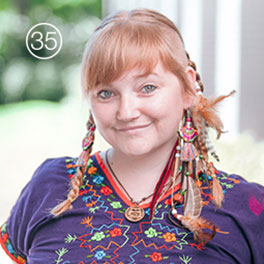 "Sleep is integral to a happy healthy lifestyle and it has such a huge impact on everyday life. Sleep Number is a unique company to work for because you're truly helping people."

Sophia, Customer Service Representative