Sr. Integration Software Engineer
Apply
Position Purpose
The Sr. Integration Software Engineer's primary function will be to help advance our Data Platforms team's integration approach. In this role at Sleep Number, you will be working collaboratively with Application, Platforms and Analytics Solutions Engineers to architect and implement data integration solutions with a focus on cloud services (Azure). This includes building and driving Sleep Number's evolution up the data ingestion and integration maturity model in a complex and challenging environment. This role is open to a remote worker in the US, otherwise will reside at our Headquarters location in Minneapolis, Minnesota.
Primary Responsibilities
Providing technical leadership in data engineering space
Translation of business analysis & reporting requirements into high-quality data streaming and API design, leveraging industry best practices, Sleep Number standards and already-implemented capabilities
Interfacing with technical and business organizations across the enterprise
Develop the data warehouse, including the design and implementation of the logical and physical data model (relational and dimensional databases)
Developing APIs to expose data to consuming applications and systems
Provide analytical and technical leadership for BI and reporting environment
Responsible for project design, coding, testing, debugging and documentation
Has full technical knowledge of all phases of applications programming
Responsible for directing and monitoring the work of contractor team members
Provide technical leadership to projects and should be able to work on more than one project at a time
May act in liaison capacity with other process areas
Development in any area as required
Key Performance Indicators
Problem solving and troubleshooting ability
Partnership with business partners
Successful integration implementation with current and new tool sets
Skilled at learning new concepts and tool sets quickly
Building solutions to improve resiliency, performance and security of analytics solutions
Using automation to reduce operational workload
Position Requirements
4 years degree or equivalent work experience
3+ years cloud experience (AWS and/or Azure)
5+ years experience in data ingestion frameworks/tools like Informatica, ETL, ELT, Streaming, Informatica Cloud (IICS Data integration / Application integration), Azure ADFv2 Development or similar
3+ years of API building experience in technology like .Net C# or similar
Knowledge, Skills & Abilities
Experience with Cloud platforms such as AWS and/or Azure.
Knowledge of best practices and IT operations in an always-up, always-available service
Experience in API connectivity with 3rd party platforms like Workday, Anaplan, ServiceNow or similar
Experience with continuous integration and continuous deployment
Knowledge in concept of EDP data models
1+ years in other data ingestion tools like StreamSets, Gobblin, Kafka or similar
Team member mentoring
Tactical and strategy planning
Worked in Agile environment
Above-average interpersonal, written, verbal and listening skills with ability to interface with business and technical teams at different levels of the organization across Sleep Number
Great partner with business users
Working Conditions
Flexible availability required – business needs may require work during non-core business hours
Typical office environment, requiring at least 8 hours standing or sitting
#LI-REMOTE
Job ID R11443
Apply
Recently Viewed jobs
No jobs have been viewed recently.
Saved jobs
Sorry, you do not have any saved jobs.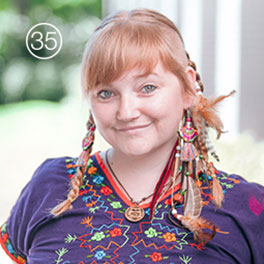 "Sleep is integral to a happy healthy lifestyle and it has such a huge impact on everyday life. Sleep Number is a unique company to work for because you're truly helping people."

Sophia, Customer Service Representative