Sr. Infrastructure DevOps Engineer
Apply
Position Purpose:
The Sr. Infrastructure DevOps Engineer's primary function will be to advance the infrastructure teams from a traditional infrastructure methodology to an infrastructure as code approach.  In this role at Sleep Number, you will be responsible for developing a self-service portal for server builds, providing an automated build and configuration process for BareMetal that is hardware agnostic and helping lead the hosting services team through the DevOPs journey.  This is a unique opportunity for you to take your knowledge in this space and build something out, almost from scratch. 
Primary Responsibilities:
Build out the automation for the hosting services team, which includes the Windows/Linux OS platforms, Storage platforms and DB platforms.
Roadmap, architect, and collaborate with development teams to transition to an automated CI/CD pipeline
Assist with the design and building of reliable, fault tolerant cloud infrastructure following industry best practices.
Perform hands on management of cloud infrastructure
Thought leader across multiple teams and technologies to drive change into teams to move towards and infrastructure as code approach.
Build out a service centric model for shared infrastructure services.
Provide coaching and recommendations for Agile methodologies
Operational support of core infrastructure services
Key Performance Indicators:
Using automation to reduce operational workload to support teams.

Fully Automated configuration management, with 100% unit and regr
Automated repeatable processes
Fully automated CI/CD pipeline that other teams can leverage

Providing a unified environment for developers
Position Requirements:
5+ years of server OS automation experience
5+ years of infrastructure automation experience
2+ years cloud experience
4 years college degree or equivalent work experience
Knowledge, Skills & Abilities:
Required

BA/BS or equivalent experience
Minimum 7 years total work experience
Has knowledge of state-of-the art cloud development practices in both private and public clouds and experience leveraging modern development practices with Python, Ruby or equivalent languages
Experience with configuration management tools such as Chef and Ansible
Experience in Linux and familiar with building private cloud infrastructure
Experienced in Infrastructure as Code practices and in applying test driven development practices to infrastructure
Excited to work in a fast-paced agile environment

Desired

Experience with Agile methodologies
Experience with Cloud technologies such as AWS, Azure, etc.
Experience with open source technologies such as Telegraf, InfluxDB, Grafana, Mongo, Postgres, etc.
Experience with CICD tools such as Jenkins or Drone
Experience with containerization technologies
Working Conditions (if applicable):
M-F Day shift. 
Rotational On-call
Off hours Production maintenance windows.
Sleep Number is an equal opportunity employer.  We are committed to recruiting, hiring and promoting qualified people and prohibit discrimination based on race, color, marital status, religion, sex (including gender, gender identity, gender expression, transgender status, pregnancy, childbirth, and medical conditions related to pregnancy or childbirth), sexual orientation, age, national origin or ancestry, citizenship status, physical or mental disability, genetic information (including testing and characteristics), veteran status, uniformed servicemember status or any other status protected by federal, state, or local law.
Job ID R13605
Apply
Recently Viewed jobs
No jobs have been viewed recently.
Saved jobs
Sorry, you do not have any saved jobs.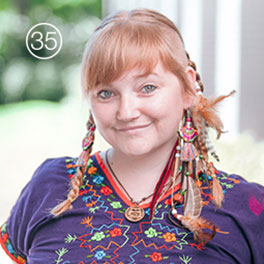 "Sleep is integral to a happy healthy lifestyle and it has such a huge impact on everyday life. Sleep Number is a unique company to work for because you're truly helping people."

Sophia, Customer Service Representative