Sr. Director, Content Strategy
Apply
Responsible for the editorial and content vision of Sleep Number bringing to life our mission, vision, and purpose.  We are looking for an Editorial/Content visionary to lead the curated development and publication of digital content across Sleep Number platforms as well as external partners. This leader will partner closely with media, creative and planning teams to help manage workflow for our producers/editors, creative team and content planning. This role will be tasked with developing innovative, 360-degree ideas for content that meets the objectives of our content needs while staying true to our ownable and unique brand voice. The ideal candidate is a leader with extensive expertise in branded digital video and editorial storytelling.
This individual plays a central role in developing and guiding the vision of our content strategy.  In many cases, the role operates as the leader that will guiding the themes and long-term planning of our editorial calendar, developing new ways of engaging with our audiences and manages and mentors a team of internal and external content creators.
Primary Responsibilities
Ideate creative concepts and campaigns through the lens of the brand into breakthrough content
 Utilize deep, existing relationships with agencies and partnerships to drive ideation, curation, creation and publishing
Facilitate strategic content plan, creative conversations and work collaboratively with internal stakeholders to develop and refine pitches for relevant content
Negotiate complex content partnership deals with the ability to navigate internal alignment and expectations
Leverage extensive people and project management experience to manage workflow as well as creative and professional development of your team that you will build
Hire a team of content producers to develop article, infographics, videos, interactive assets. Audio, social or something entirely new, and ensure quality and consistency across their work
Work collaboratively with the broader marketing organization to ensure cross-function operational excellence
 Position Requirements
Bachelor's degree in English, Journalism, Public Relations or related communications field. MBA in marketing a plus.
10+ years' experience in multichannel content creation, 6+ years leading this work
Audience development and subscription strategies experience a plus.
Proven editorial skills.
Captivating writer with brand advancement knowledge
The ability to lead and inspire teams of creative personnel and content creators to achieve company's stated goals
Skill at both long-form content creation and real-time (immediate) content creation and distribution strategies and tactics
The ability to think like an educator, intuitively understanding what the audience needs to know and how they want to consume it
A passion for new technology tools and usage of those tools
Clear articulation of the business goal behind the creation of a piece (or series) of content.
Leadership skills required to define and manage a set of goals involving diverse contributors and content types
Project management skills to manage editorial schedules and deadlines within corporate and ongoing campaigns
Incredible influence and collaboration skills
Basic technical understanding of HTML, XHTML, CSS, Java, web publishing, Flash, etc.
Fluency in web analytics tools
Experience creating a resource or library of content
Comfortable with acting as the company's spokesperson and advocate via media appearances, interviews, etc.

Sleep Number is an equal opportunity employer.  We are committed to recruiting, hiring and promoting qualified people and prohibit discrimination based on race, color, marital status, religion, sex (including gender, gender identity, gender expression, transgender status, pregnancy, childbirth, and medical conditions related to pregnancy or childbirth), sexual orientation, age, national origin or ancestry, citizenship status, physical or mental disability, genetic information (including testing and characteristics), veteran status, uniformed servicemember status or any other status protected by federal, state, or local law.
Job ID R9907
Apply
Recently Viewed jobs
No jobs have been viewed recently.
Saved jobs
Sorry, you do not have any saved jobs.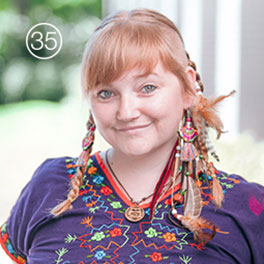 "Sleep is integral to a happy healthy lifestyle and it has such a huge impact on everyday life. Sleep Number is a unique company to work for because you're truly helping people."

Sophia, Customer Service Representative