Sr. DevOps Engineer – Oracle Fusion Middleware
Apply
Position Purpose 
The Senior DevOps Engineer will serve as a technical expert responsible for administering, managing, and continuously improving Sleep Number's Middleware platform. A wide degree of creativity and latitude is expected. You'll join a dedicated team of technologists focused on ensuring operational excellence for this mission-critical platform, managing 24x7 service continuity to the business building automation tools and advancing platform capabilities to deliver efficiencies and business value.
Primary Responsibilities
Develop and foster a positive IT / internal Customer partnership
Responsible for all aspects of Oracle Fusion Middleware application administration including configuration, patching, upgrades, capacity planning, provisioning, backup and recovery
Responsible for ensuring platform security, resiliency, uptime, and high availability
Responsible for platform optimization including performance tuning, query optimization and supportability
Responsible for evaluating patching requests, communicating constraints, issues and timelines for deployment
Responsible for designing and building automation tools, CI/CD pipelines, and other capabilities to improve the effectiveness of platform management
Support change management including maintenance across multiple environments and deploying approved patches and upgrades
Provide production and operational support including pro-active monitoring, issue resolution and on-call duties
Provide clear communications to stakeholders regarding timelines, issues and requirements
Maintain a pulse on emerging technologies, experiment and discover opportunities for improvement
Key Performance Indicators
Using automation to reduce operational workload to support teams.

Automated environment builds for Core Applications
Automated repeatable processes
Fully automated CI/CD pipeline that other teams can leverage
Position Requirements 
Experience, Education & Certifications:
5+ years of Oracle Fusion Middleware application administration experience
5+ years of expertise in all technology stack components including Weblogic 12c/11g, Apache, Tomcat, Java, Enterprise Manager, OSB, SOA and JVM
3+ years of experience working with Linux, Solaris, and cloud-based platforms (On-prem, PaaS, IaaS, DBaaS)
4 years college degree or equivalent work experience
Knowledge, skills & abilities:
Expertise with Oracle Fusion Middleware full tech stack architecture, environment refresh and patching mechanics
Expertise in performance tuning across the entire stack
Experience with CI/CD pipeline development tools – Jenkins, Ansible, GitHub, etc.
Experience with integration technologies – ESB/OSB, SOA, REST/SOAP APIs etc.
Experience with scripting tools like SQL, PL/SQL, Python, Shell
Familiarity with Agile/Scrum methodologies and Product-centric operating model is a plus
Excellent written and verbal communication skills and the ability to interact professionally with a diverse group of executives, managers and subject matter experts
Ability to organize, prioritize work, meet deadlines, and work independently
Ability to handle multiple projects and activities in a timely, organized manner
Must be a creative problem solver, flexible, proactive, and work in a fast paced, ever changing
environment
Ability to facilitate meetings and action plans. Must be a strong team player
Bachelor's degree or equivalent work experience required
Strong analytical skills, technical aptitude, collaborative and problem-solving mindset
Technical leadership and/or project management experience on medium and large-scale projects required
Occasional travel (<10%) based on business needs
#LI-REMOTE
Job ID R12762
Apply
Recently Viewed jobs
No jobs have been viewed recently.
Saved jobs
Sorry, you do not have any saved jobs.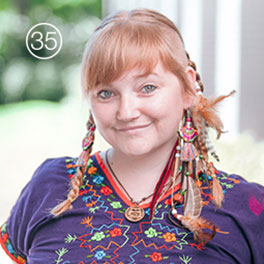 "Sleep is integral to a happy healthy lifestyle and it has such a huge impact on everyday life. Sleep Number is a unique company to work for because you're truly helping people."

Sophia, Customer Service Representative