Sr. Data Analyst
Apply
Position Purpose
Data is a critical asset at Sleep Number.   The commitment Sleep Number has to Data Management is evolving the way the organization uses and manages data.  The Data Management team empowers more insightful decision making, enables exceptional experiences for our customers, and ensures that data risk and compliance laws are met. This role supports the enterprise by driving clarity of data definitions (business and technical), analyzing measuring, and reporting the quality of the data, managing the flow of data throughout its lifecycle, and adhering to data compliance laws.
Primary Responsibilities
Partner and drive discussions with various Data Owners and IT subject matter experts to define enterprise data (business and technical definitions) for Sleep Number's data elements/metrics.
Interfacing with technical and business resources across the enterprise to document data linage/usage for key data sets.
Analyze and measure Sleep Number's data quality and develop data quality dashboards for Data Owners to manage their data
Manage the flow of Data through its lifecycle
Lead the remediation of data issues to ensure high quality data is delivered to the enterprise
Support Data Compliance initiatives to enable risk and compliance standards are met
Mentor junior data analysts
Key Performance Indicators
Operational excellence of Sleep Number's Data assets
Expand the data knowledge across the organization
Deliver high quality data enabling better decision making across the organization
Position Requirements
Technical Experience
5+ years professional experience in Data Management or related field
Functional leadership and/or project management experience on medium projects required
Demonstrated experience with data access tools such as SAS, SQL, SPSS, MS Access, etc.
Familiarity with business intelligence tools (OBIEE, Business Objects, Cognos, MicroStrategy, etc.)
Familiarity to data visualization tools, such as Power BI or Tableau.
Exposure to Python, R, Scala, SQL or other analytically focused technologies
Exposure to or familiarity with a cloud based big data solution like AWS/Azure, a plus
Skills, Knowledge & Abilities
Must be a creative problem solver, flexible, proactive, and work in a fast paced, ever changing environment
Self-Starter with the ability to organize, prioritize work, meet deadlines, and work independently
Exhibit a high degree of analytical, organizational, listening, and interpretive skills
Ability to synthesize analytical findings in a clear, concise manner
Strong written and verbal communication skills across a variety of audiences, both technical and functional

Teamwork/service-oriented

mindset
Education:
Bachelor's degree or equivalent required. BS in Computer Science, Economics, Mathematics, or Statistics. 
Job ID R11590
Apply
Recently Viewed jobs
No jobs have been viewed recently.
Saved jobs
Sorry, you do not have any saved jobs.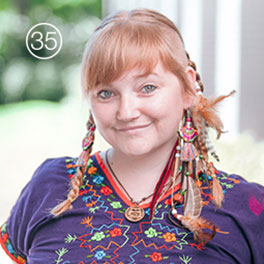 "Sleep is integral to a happy healthy lifestyle and it has such a huge impact on everyday life. Sleep Number is a unique company to work for because you're truly helping people."

Sophia, Customer Service Representative