Sr. Cloud Dev Ops Engineer
Apply
The Sr. DevOps Engineer's primary focus will be to advance the teams from a traditional infrastructure methodology to an infrastructure as code approach. In this role at Sleep Number, you will be working collaboratively with Software Engineering to deploy and operate our platforms and will be responsible for creating and maintaining CI/CD pipeline, focusing on cloud services (AWS & Azure) and working on COTS packaged applications. This includes building and maintaining tools for deployment, monitoring performance, troubleshooting and resolving issues in various environments. This position is hands on but has a primary focus of training and leading others and being the SME in this space.
Primary Responsibilities:
Identify opportunities for automation, quality improvement, and consistency in current ecosystem
Work closely with Software Engineering, QA and System Administration teams to provide a stable, consistent, efficient development and production environment
Communication - Ensures regular, effective communication happens with team members and cross-functional resources.
Roadmap, architect, and collaborate with development teams to transition to an automated CI/CD pipeline
Thought leader across multiple teams and technologies to drive change into teams to move towards and infrastructure as code approach.
Design and implement systems for monitoring the health, performance, and security of our infrastructure and applications and generating appropriate alerts.
Identify and capitalize on opportunities for increasing reliability, security, and velocity, with an emphasis on automation.
Train and coach the current team members to Infrastructure as a code mindset and tools
Lead the effort to empower others to automate repeatable operational tasks
Operationally responsible for core applications on the cloud and on premise
Research, experiment, and implement new technologies for other teams to consume/be onboarded to.
Position Requirements: 
Progressive experience in infrastructure automation
3+ years cloud experience (AWS and/or Azure)
4 years college degree or equivalent work experience
Knowledge, Skills & Abilities:
Required
Experience with Cloud platforms such as AWS and/or Azure.
Experience with industry leading platforms
Knowledge of best practices and IT operations in an always-up, always-available service
Experience with automation and configuration management tools (Chef, Puppet or equivalent)
Experience with continuous integration and continuous deployment
Desired
Experience with Agile SCRUM
Experience with containerization technologies
Working Conditions (if applicable):
Flexible availability required – business needs may require work during non-core business hours
Typical office environment, requiring at least 8 hours standing or sitting
Job ID R7399
Apply
Recently Viewed jobs
No jobs have been viewed recently.
Saved jobs
Sorry, you do not have any saved jobs.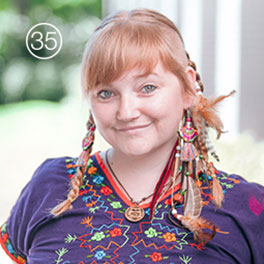 "Sleep is integral to a happy healthy lifestyle and it has such a huge impact on everyday life. Sleep Number is a unique company to work for because you're truly helping people."

Sophia, Customer Service Representative