Senior Software Engineer Manager, Data Platform
Apply
Position Purpose: 
The Senior Manager of Data Platform Engineering is a highly capable technology leader who is responsible for leading the development of our Data Platform and Data Engineering practice.  The role will interact with technology teams and the broader enterprise to build out a robust data platform to support all facets of Sleep Number. The Platform Owner will have direct responsibility for ensuring Strategic Business Alignment, Technical Direction, and Business Justification. This role is open to a remote worker in the US, otherwise will reside at our Headquarters location in Minneapolis, Minnesota.
Primary Responsibilities:
Build, lead, and coach a high performing team of software and data engineers responsible for Sleep Number's corporate data platform
Deliver technology capabilities with a mindset of experience, always-on and access-anywhere
Responsible for leading the technical integration across teams, development planning, execution, and continuous improvements
Provide deep technical and engineering leadership to the organization
Be an expert at understanding the leading-edge technologies, drive awareness of how those connect to our business, and ability to design for the future
Establish robust software engineering practices to build cloud-native, mobile, data-driven, innovative, and secure capabilities
Manage the design/build/test/release processes end-to-end. Establish, refine, and continuously improve formal engineering development processes, procedures, and metrics
Manage prioritization and trade-offs among new business capabilities, operational excellence, and innovation
Key Performance Indicators
Operational excellence of Sleep Number's corporate Data Platform
Deliver/enhance the platform with high quality and customer delight
Advancement of strategic intent by measuring coverage of the Enterprise Data model in the platform
Serves as mentor and coach to team members
Position Requirements: 
Bachelor's Degree in Software Engineering, Computer Science, or related fields required. Master's Degree preferred
Progressive experience leading Software or Data Engineering teams
Experience with Cloud application engineering and service development
Expertise with leading Mobile, UI/UX, Web, and API technologies and platforms, with a focus on building systems of engagement, leveraging common data and reusable services to deliver competitive advantages
Forward-thinking strategic leader with deep engineering mindset, passionate about talent development, who will lead the introduction and adoption of technologies and constantly changing customer expectations
Demonstrated depth in software engineering practices with the ability to influence and drive solution designs, architecture, and engineering decisions
Experience with modern data engineering technologies and techniques
Experience in Retail, Commerce, or Supply Chain business domains
Knowledge, Skills & Abilities:
Creative problem solver, with strong analytical skills
Collaborative aptitude and experience working in a fast paced, ever-evolving environment
Technical leadership experience on medium and large-scale initiatives is desired
Experience working with agile/scrum methodology required
Ability to organize, prioritize work, meet deadlines, and work independently
Strong written and verbal communication skills across a variety of audiences, both technical and nontechnical
Working Conditions (if applicable):
Flexible availability required – business needs may require work during non-core business hours
Typical office environment, requiring at least 8 hours standing or sitting
#li-remote
Job ID R9407
Apply
Recently Viewed jobs
No jobs have been viewed recently.
Saved jobs
Sorry, you do not have any saved jobs.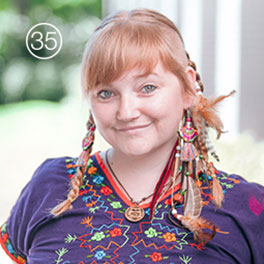 "Sleep is integral to a happy healthy lifestyle and it has such a huge impact on everyday life. Sleep Number is a unique company to work for because you're truly helping people."

Sophia, Customer Service Representative