Senior Manager, Service Experience
Apply
Position Purpose
The Senior Manager, Service Experience will create, lead, and champion the implementation of the customer service(s) capability roadmap via policies, processes, and framework across the enterprise resulting in a frictionless premium brand experience for Team Members and Customers. This leader will collaborate and build relationships enterprise-wide to influence key decisions and processes to deliver on our brand promise driving our purpose of becoming one of the world's most beloved brands.  The Senior Manager, Service Experience will leverage resources both within their team and across the enterprise to drive seamless experience of all services provided to our customers advancing our capability of first call resolution that is accurate, timely, and exceeds the customer expectation.  The ideal candidate is a lifelong learner who prioritizes a broad strategic viewpoint of external benchmarking, best practices, and new & innovative technologies.
Primary Responsibilities
Lead the transformation of the enterprise thinking and action on customer facing policies, and internal procedures, processes, and framework to ultimately deliver a premium brand experience
Develop and foster key influence across the company to enable superior levels of customer service first call resolution
Drives the development and execution of the roadmap with clear cross-functional accountability to deliver a superior end-user services experience resulting in increasingly improved service, product, and brand customer satisfaction
Leader of service experience operational analytics
Regularly communicates and evangelizes across the enterprise the status of key initiative progress and expected outcome driving energy on the expected results
Key thought leader and contributor to the future state of customer self-service
Regularly benchmark against best-in-class customer experience companies & experiences
Position Requirements
Bachelor's degree in business, operations, marketing, or related field required
15+ years experience in customer experience, contact centers, design thinking, or operations required
Preferred 5+ experience in business case development for advanced technology solutions such as automation, artificial intelligence, and machine learning
Ability to build strong trusted influential relationships at all levels in the organization including senior leadership with strong change management skills
Strong analytical skills; ability to join disparate themes and data to draw accurate strategic conclusions
Strong written, verbal, and presentation skills
Enjoys being in the center of a customer-focused organization thriving on the challenges as opportunities
Able to balance multiple priorities in a fast-paced environment while meeting aggressive deadlines
Excellent coaching, guiding and developmental skills; able to guide and allocate resources to achieve business objective
Demonstrated experience with large scale initiatives with complex change management requirements to deliver a superior end-user and customer services experience
Knowledge of CRM systems, technical workflows, process mapping, and low code software development preferred
Demonstrated ability to understand complex problems, rapidly identify solutions and communicate to all levels of leadership and partners.
Experience with business case development
Demonstrated experience leveraging lean tools to eliminate waste, enhance customer and shareholder value.
Ability to use strong decision making and problem-solving skills, logic, and reasoning to identify the strengths and weaknesses of alternative solution, conclusions, or approaches to problems Advanced knowledge of MS Office software with focus in MS Projects, MS Excel
Financial and business acumen
Ability to manage conflict both internally and externally in a productive, brand positive way
Strong verbal and written communication skills 
Demonstrates professionalism, integrity, and leadership 
Results driven, service orientated, dependable, and energetic
Job ID R10401
Apply
Recently Viewed jobs
No jobs have been viewed recently.
Saved jobs
Sorry, you do not have any saved jobs.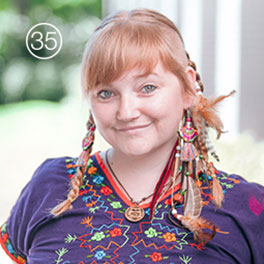 "Sleep is integral to a happy healthy lifestyle and it has such a huge impact on everyday life. Sleep Number is a unique company to work for because you're truly helping people."

Sophia, Customer Service Representative