Senior International Logistics & Trade Compliance Specialist
Apply
Company Overview
Sleep Number team members are part of a passionate, purpose-driven culture that supports improving the health and wellbeing of society through higher quality sleep. We are not just focused on our customers, however; being employed by Sleep Number means your personal wellbeing is important, too. As we continue to grow, we are looking for team members who will bring their unique personalities, backgrounds, and skills to work. Whether you are entering, returning, or experienced in the workforce, we have a place for you.
In our 35+ years in the industry we have improved over 13 million lives, and we are just getting started. With 5,000+ team members nationwide supporting work disciplines from technology to manufacturing, retail stores to field services technicians, corporate teams to customer service, we are a sleep innovation leader because of our team members. Now is a great time to join us as we invest further in our people and sleep innovation. #TeamSleepNumber
Position Purpose 
Responsible for day-to-day execution of International Logistics and Trade Compliance, including service provider management for raw material imports into North America ensuring Sleep Number is compliant with US trade regulations and requirements.
Primary Responsibilities
Establish appropriate metrics and manage international logistics providers/3PLs to ensure consistent performance & cost control
Coordinate within operations (local and international) and the international trade and logistics service providers and customer service team to ensure smooth daily operations
Control transportation processes for Sleep Number products; supporting carrier transitions and dynamic operational requirements
Demonstrate strong performance management with carrier's service providers
Translate business needs and priorities into actionable strategies
Proactively identify and communicate freight and compliance issues and recommendations
Drive strategy for optimization of Sleep Number's international logistics and compliance
Work closely with Material Planners to ensure timely availability of import materials
Work with Logistics Sourcing to ensure selection of lowest-cost/highest-performing international service providers
Operate with a focus on lean and continuous improvement principles to drive efficiencies in our Supply Chain
Identify and support optimization for North American import logistics and transportation processes
Establish and document standard work for Sleep Number's international logistics operations, including internal and 3PL procedures
Analyze, report and act upon information/insights regarding logistics performance (Ocean and Air modes)
Manage and execute escalations of key supplier and transportation issues, working collaboratively with Material Planners to identify impacts
Identify, plan and execute cost down & service up opportunities within logistics and compliance areas
Work closely with Finance to identify and resolve carrier, compliance and 3PL invoicing issues
Communicates across internal and external audiences to support trade compliance
Provides feedback during bi-annual review and update of Routing and shipping guide
Works with vendors and internal partners to obtain accurate pricing and commercial documents for entry
Suggests and provides performance feedback to vendors as well as on-going training and direction as needed
Provides training, mentoring and guidance to Sleep Number teams on import logistics processes, Incoterms & product flow options and logistics models
Resolves exceptions on import entries in collaboration with internal contacts, vendors and Customs Brokers
Maintains import metrics; Entered Value, Duty/Tax amd Entry Volume
Other tasks as assigned
TRADE COMPLIANCE SPECIFIC RESPONSIBILITIES
Classification Program
Performs "pre-SKU" classification for landed cost analysis
Assigns HTS number/classification of US & CA import skus
Reviews binding ruling requests if HTS cannot be determined and submits binding ruling requests when needed
Researches and appropriately applies ADD & CVD if applicable
Assists with the collection and maintenance of documentation for OGAs, ADD/CVD, & Free Trade declaration to ensure that all regulatory requirements are met
Provides new SKU/HTS reports to Customs Broker
Import Compliance and Operations
Provides guidance on country of origin, valuation, and other critical trade compliance functions
Supports day-to-day global trade activities to include cross border transactions
Ensures efficient and on-time customs clearance of all products
Responds to Customs Broker inquiries
Partners with Deconsolidation Centers and Customs Broker to ensure all Customs Holds are removed from containers/BOLs
Facilitates timely resolution of any CBP/OGA holds and examinations
Billing and Record Keeping
Assists with weekly billing statements and ad hoc invoices. Research, review and approve statements/invoices for payment
Manages entry files for compliance to CBP and CBSA Recordkeeping Requirements
Maintains internal databases
ACE Data and Account Management
Assists with Periodic Monthly Statement (U.S.) and reconciles Customs entry data as needed
Utilize data within ACE for compliance and cost savings opportunities
Creates customized reports from ACE and CARM as need to support import compliance processes
Importer Security Filing (ISF)
Assists with ISF data filing via third party service provider portal
Ensure ACE ISF reports match internal records
Post entry audit
Receives and acts upon data exceptions and discrepancy reporting identifying and resolving post entry audit issues
Partners with broker or external Counsel on any post entry work
Monitors trade news to determine if duty recovery and post entry work is applicable
Assists with compliance reviews, internal self-assessments, vendor QBRs, and other post-entry audits
Position Requirements 
Bachelor degree in Business, Supply Chain, related field or equivalent experience
3+ years International Logistics experience, Trade Compliance including freight forwarder and ocean carrier management
Strong knowledge of international trade requirements, and logistics industry
Lean and or six sigma knowledge and experience are a plus
Experience working with or within a TMS is a plus
Strong data management skills
Proven track record of decision making, cost reduction, problem solving and process improvement
Analytical approach to uncover new methods of transportation concepts to drive results
Ability to work effectively on cross-functional teams
Strong written and oral communication skills
Occasional travel
Pay & Benefits
WELLBEING AT SLEEP NUMBER, WITH SLEEP AT THE CENTER
Improving the health and wellbeing of society through higher quality sleep starts with you. We strive to infuse wellbeing into all aspects of our culture championing your emotional, financial, career, community, and physical health.
By joining Team Sleep Number, in addition to offering competitive pay programs, we are proud to offer eligible team members an extensive wellbeing package including, but not limited to comprehensive health plan options, 401(k) Plan with discretionary company match, incentive eligibility paid time off and much more:
A free Sleep Number 360® Smart Bed for team members, and additional product discounts for friends and family throughout the year.
Emotional wellbeing resources to help you balance life, such as free access to therapy, family care concierge and discounted childcare.
Financial support when you need it the most - paid parental leave, time to recover from an illness or injury, and saving for lifes expected & unexpected adventures.
Opportunities for connection in and outside of work through our Diversity, Equity & Inclusion Council, and volunteerism in our communities.
Career development supported by our tuition reimbursement program. and continuous learning and development opportunities.
Work for your day flexibility, available for select corporate roles.
Safety
Safety is a top priority for Sleep Number supporting customers and team members wellbeing. COVID-19 Precaution(s) are in place consistent with CDC guidelines, U.S. Department of Labor's Occupational Health & Safety Administration (OSHA), and state/local laws.
EEO Statement
Sleep Number is an equal opportunity employer. We are committed to recruiting, hiring and promoting qualified people and prohibit discrimination based on race, color, marital status, religion, sex (including gender, gender identity, gender expression, transgender status, pregnancy, childbirth, and medical conditions related to pregnancy or childbirth), sexual orientation, age, national origin or ancestry, citizenship status, physical or mental disability, genetic information (including testing and characteristics), veteran status, uniformed servicemember status or any other status protected by federal, state, or local law.
Americans with Disabilities Act (ADA)
It is Sleep Number's policy to provide reasonable accommodations to qualified individuals with disabilities during the application process, consistent with applicable law. We may require supporting medical or religious documentation where applicable and permissible by law. If you are a qualified individual, you may request a reasonable accommodation at any time during the selection process, including if you are unable or otherwise limited in your ability to access open roles here.
Job ID R14703
Apply
Recently Viewed jobs
No jobs have been viewed recently.
Saved jobs
Sorry, you do not have any saved jobs.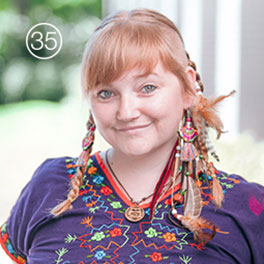 "Sleep is integral to a happy healthy lifestyle and it has such a huge impact on everyday life. Sleep Number is a unique company to work for because you're truly helping people."

Sophia, Customer Service Representative