Senior Engineering Technician
Apply
Position Purpose
Sleep Number offers the unique opportunity for talented individuals to discover, test and implement new innovative technologies into our market leading products.  As a Senior Engineering Technician, you will be a key member in Sleep Number's strategic execution of product development, championing great design and problem-solving skills in support of our vision of becoming the world's most beloved brand by delivering an unparalleled sleep experience. This position provides technical support to new product development and standard product support engineering activities, serving as an expert on electrical and electromechanical testing, prototype builds, troubleshooting, and electrical system/component configurations.
Primary Responsibilities
This position is responsible for supporting engineering function on new product development projects, with specific concentration in electrical and electromechanical testing procedures and data acquisition.
Active participation in mechanical design engineering functions including testing and analysis.
Evaluate electrical systems, products, components, and applications by applying knowledge of electricity and materials.
Confirm system and component capabilities by designing testing methods and performing evaluations.
Develops electrical configurations by studying requirements, understanding the objectives, and identifying the optimal methods to achieve success.
Conduct standard laboratory tests.
Conduct performance testing of electromechanical assemblies using test instrumentation.
Develop fixtures and prototypes to test competitive products and evaluate performance.
Work alongside senior level engineers and other cross-functional team members to develop test methodologies to ensure that new product designs are verified and validated before product launch.
Take ownership on and drive test initiatives from concept through completion with a focus on documentation and report generation.
Timely, thorough, and accurate completion of engineering projects utilizing good prioritization.
Take ownership in the development of supporting NPD projects with limited guidance.
Position Requirements
Associate degree in Engineering with electrical or electromechanical concentration preferred
5+ years of experience in Engineering field
Knowledge of electro-mechanical new product development
Experience designing consumer goods considered a plus
Strong engineering aptitude – blend of mechanical and electrical
Capable of assembling electrical and electronic systems and prototypes according to engineering data and knowledge of electrical principles
Ability to draw diagrams and write specifications to clarify design details of experimental electronic units
Ability to manipulate and interpret large amounts of data
Creative mindset with the ability to connect data to the customer
Familiarity with establishing test methodology and associated gauge R&R measures
Knowledge of project management skills
Excellent problem-solving skills, and practical application of strong mechanical design theory and analytical skills
Proficiency in MS Office (Word, Excel, PowerPoint) suite of software
Ability to work under general direction
A self-starter, highly motivated with good organizational and time management skills
Collaborate on cross-functional projects, reaching beyond traditional engineering responsibilities
Desire to work in a hands-on R&D lab environment, along with engineering technicians
Ability to plan, organize and prioritize
Conscientious, team player who drives for results
Superior organizational skills with ability to multi-task and balance work activities
Excellent interpersonal and written communication skills, both written and verbal.
Prepare written reports, proposals, and presentations.
Working Conditions
Standard office and R&D lab environment
Ability to lift up to 50 lbs.; team lift of up to 100 lbs.
Light / moderate travel based on business needs.
Job ID R11238
Apply
Recently Viewed jobs
No jobs have been viewed recently.
Saved jobs
Sorry, you do not have any saved jobs.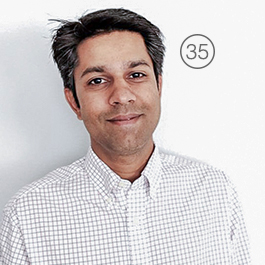 "We have the freedom of a start-up to explore new technology and methods, backed by a strong company like Sleep Number."

Abhishek, Director of Analytics