Scrum Master - End User Computing
Apply
Position Purpose
This role will provide ongoing coaching and support to broader IT team ensuring the agile practices are operationalized, adhered to and agile maturity is gained over time. This role acts as the servant leader for the End User Computing Scrum teams—guiding them throughout the Agile Scrum processes and removing any impediments for increased productivity. This individual will partner closely with other Scrum Masters and team members across Sleep Number IT and other departments.
Primary Responsibilities
Guides the team on how to use Agile/Scrum practices and methodologies and continuously help the team improve their agile practice across varying toolsets inside and outside of the team (e.g., working across various agile board platforms such as Service Now, Planner and Jira)
Facilitates the team to deliver work, increase discussion, drive decision, manage through blockers and priority-resetting; making and resolve conflict
Builds a trusting and safe environment to air issues and concerns and supports collaborative problem solving
Removes impediments to product development/enhancements and delivery
Measures the Agile 'maturity' of Scrum team(s) and coaches the team to higher levels of maturity, at a pace that is sustainable and comfortable for the team 
Assists with internal and external communication, improving transparency, and the spreading of audience-relevant information
Supports and educates the Information Security Product Owner(s), especially with respect to refining and managing the product backlog
Challenge team to excel at agile practices and communications. Comfortable demonstrating courage and delivering constructive feedback to team members to help them improve and mature in agile.
In partnership with functional leaders, document and manage SMART goals which are updated annually. Manages mid-year SMART goal adjustments as needed based on evolving priorities. Provides reporting on SMART goal progress monthly.
Other duties as assigned
Key Performance Indicators
Advance the adoption of agile for the Information Security team through communication, influence, measured execution in alignment with team agile readiness and maturity.
Optimize existing toolsets, identify, and drive improvements to agile project management and reporting. 
Establish an ability to report project(s) status/metrics and project across individual information security teams and across the entire information security team for executive consumption. 
Foster an environment of continuous learning, high engagement and champion diversity, inclusion, and respecting individuality of all team members
Capture, manage and present meaningful security investment ROI and security posture metrics to executive audiences including the Audit Committee on a regular basis
Recognize opportunities for continuous improvement.  Make recommendations to leadership and drive change.
Position Requirements
3 years of work experience in Scrum/Agile or working in related information technology, business analysis, or project management roles
2 years as a Scrum Master of multiple embedded technology teams 
Certified Scrum Master (CSM) and/or Advanced
Certified Scrum Master (A-CSM)
Experience in working within a traditional Software Development Lifecycle (SDLC) – ability to apply standards of test-driven development methods covering the full development lifecycle (e.g., project preparation, analysis, design, development, testing, deployment, and support) to ensure solution quality and consistency of process
Demonstrated expertise in planning, controlling, and monitoring of products in one of the following Scrum, Extreme Programming (XP), Kanban, or SAFe
Knowledge, Skills & Abilities
Proven customer focus with the ability to lead and communicate effectively with business (non-IT) and technical stakeholders
Demonstrated ability to work effectively with ambiguity and evolving priorities
Advanced problem-solving and analysis capabilities Proven ability to build relationships and collaborate effectively cross functionally
Working Conditions
Describe physical conditions and requirements
Note travel, if applicable
Sleep Number is an equal opportunity employer.  We are committed to recruiting, hiring and promoting qualified people and prohibit discrimination based on race, color, marital status, religion, sex (including gender, gender identity, gender expression, transgender status, pregnancy, childbirth, and medical conditions related to pregnancy or childbirth), sexual orientation, age, national origin or ancestry, citizenship status, physical or mental disability, genetic information (including testing and characteristics), veteran status, uniformed servicemember status or any other status protected by federal, state, or local law.
Job ID R13726
Apply
Recently Viewed jobs
No jobs have been viewed recently.
Saved jobs
Sorry, you do not have any saved jobs.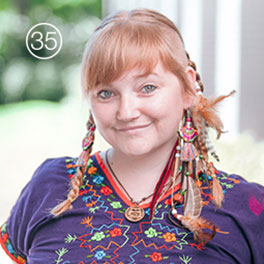 "Sleep is integral to a happy healthy lifestyle and it has such a huge impact on everyday life. Sleep Number is a unique company to work for because you're truly helping people."

Sophia, Customer Service Representative