Sales Operations Project & Analytics Specialist
Minneapolis, Minnesota
Apply
Position Purpose: 
Develop and maintain key analytics directly impacting sales operations and key sales initiatives. Prioritize analytic enhancement request to align with overall company vision. Plan and execute a variety of projects, inclusive of product launches, related to store operations. Serve as a subject matter expert and cross-functional leader as it relates to sales operations.
Primary Responsibilities:
Develop and maintain key analytics directly impacting sales operations and sales initiatives
Create detailed dashboards comparing multiple sources of data
Ability to analyze and make a correlation between different data sources
Foster cross functional working relationships that aid in the prioritization of analytic enhancement request
Lead cross functional and project teams related to sales operations and initiatives within the Sales Organization. Projects may include day-to-day operations, new key initiatives or larger scale product launches
Partner with field leaders and cross functional partners to set requirements, guide implementation and ensure results are met
Engage and align stakeholders regarding projects; develop effective communication tools (i.e. store instructions, project plans, etc.) and analytics
Key partner within Sales Operations team to find new initiatives and projects
Lead strategic process improvement and work efficiency in sales organization; provide recommendations regarding improvements
Key partner with cross- functional team member working together to improve the customer experience and reduce risk/waste for the company
Key Performance Indicators:
Ensure projects are completed on time, on budget and meet all business requirements or expected measurable results
Store implementation effectiveness (on time, responsiveness to issues, communication effectiveness, etc.)
Process improvement (quantity of projects, results of improvements)
How projects drive NPS, sales growth, and operational compliance
Accurate and timely information to key stakeholders
Build and maintain reporting standards for new projects
Position Requirements: 
2-4 years experience within project management or analytics including planning, budgets and communication recommended
Four year BS/BA degree required
Knowledge, Skills & Abilities:
Very Strong Excel computer skills required
Ability to be flexible in a fast paced environment with constantly changing deadlines and multiple priorities
Excellent follow-up and organizational skills; drive execution with strong attention to detail
Strong problem solving skills
Team-oriented and strong interpersonal skills; ability to build trust, rapport and influence others within the team and cross-functional teams
Excellent verbal and written communication skills
Lean/Six Sigma work preferred
Demonstrated intellect and agility critical to success within a vertically integrated, complex, fast-paced, multi-channeled organization
Strong business acumen to provide meaningful insights to drive performance and increase value of partnership with the business
Working Conditions (if applicable):
Limited business related travel possible
Potential of non-business hour work (nights, weekends, holidays) for business critical work
Sleep Number is an equal opportunity employer, committed to recruiting, hiring and promoting qualified people of all backgrounds, regardless of sex; race; color; creed; national origin; religion; age; marital status; pregnancy; physical, mental, communicative or sensory disability; sexual orientation; gender identity or any other basis protected by federal, state or local law.
Job ID R3672
Apply
Recently Viewed jobs
No jobs have been viewed recently.
Saved jobs
Sorry, you do not have any saved jobs.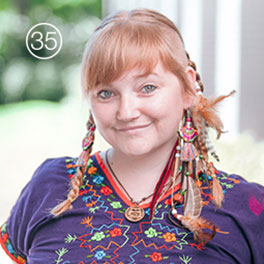 "Sleep is integral to a happy healthy lifestyle and it has such a huge impact on everyday life. Sleep Number is a unique company to work for because you're truly helping people."

Sophia, Customer Service Representative