Public Relations Specialist
Apply
Position Purpose
As part of Sleep Number's public relations and external communications team, the Public Relations Specialist will work closely with the brand public relations lead by:
Developing, managing, and executing comprehensive and innovative public relations plans that drive media engagement and meaningful brand credibility
Building brand awareness and Sleep Number company profile by using influence and media relationships to drive message pull-through
Credentialing the company and its leadership through awards, partnerships and relationships
Delivering holistic, enterprise-wide thinking to integrate external messaging across multiple Sleep Number channels.
Primary Responsibilities
Public Relations planning and execution: Along with PR leadership, support corporate PR strategy and amplify company priorities (e.g. partnership, product, consumer, and other major brand milestones) that drive Sleep Number brand break through; lead and support development of holistic, strategic plans to support key initiatives; develop proactive and reactive media relations plans; develop an annual plan/ on-going media strategy for the public relations pillars – which may include corporate social responsibility and/or sports and performance, including NFL partnership - as well as company PR; build and grow relationships with national and local editors and reporters through media pitching; assist with other public relations activities, including event support and strategic planning, as needed.
Agency management: Aid in providing strategic direction and overseeing public relations agency relationships and contractors to achieve public relations objectives efficiently and effectively.
Content design, creation, and management: Create public relations plans and materials to support simple and prioritized communications, including press releases, fact sheets, bylined articles, messaging documents, awards submissions, speeches, and other communications materials.
Relationship management: Utilizing enterprise-wide thinking, participate in relationships between department and other company functions to drive prioritized communications, consistent messaging pull-through and efficient execution.
Daily monitoring: Ensure daily and crisis PR measurement as needed are delivered accurately and on time on a daily, monthly, and quarterly basis. Participate in the development of business review materials.
Position Requirements
3-5 years corporate communications, marketing, or Public Relations  related background required
Experience actively pitching media and pursuing relationships
Interest and experience in corporate social responsibility programs a plus
Agency experience preferred, but not required
4-year bachelor's degree in communications, public relations, journalism, integrated marketing, or liberal arts degree.
Exhibits strong writing skills.
Thrives in a fast-paced, ever-changing, results-oriented environment.
Able to organize and prioritize work, meet deadlines, solve problems, be flexible, and work independently.
Able to identify and follow a set timeline for approvals and distribution of content.
Able to interact with all levels of the organization and Comfortable leading from the middle and using influence to drive change in matrixed organization.
Strong customer-service orientation and interpersonal skills.
Fosters teamwork and collaboration to contribute to a positive workplace.
Able to handle highly sensitive information and situations effectively.
Proficient with Microsoft office suite and social media channels.
Job ID R7170
Apply
Recently Viewed jobs
No jobs have been viewed recently.
Saved jobs
Sorry, you do not have any saved jobs.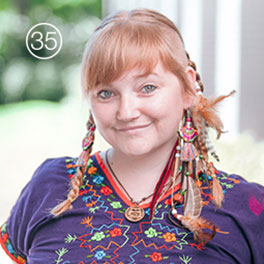 "Sleep is integral to a happy healthy lifestyle and it has such a huge impact on everyday life. Sleep Number is a unique company to work for because you're truly helping people."

Sophia, Customer Service Representative