Product Manager, Services Digitization
Apply
Sleep Number is an innovation leader with our lifelong customer relationship as a competitive advantage.  To enhance and improve our post purchase customer experience, this role will drive the digitization of our Services customer experience portfolio. The Product Manager, Services Digitization will deliver on our brand promise by designing and delivering digital capabilities that result in a better, faster, simpler and more engaging post purchase experience.  They will work cross functionally with stakeholders and technology partners to ensure quality and consistent information is provided to our customers.     In addition, this role will advocate for the employee through the delivery of simple and consistent solutions that enables all customer facing teams to deliver on the Sleep Number brand promise.
Primary Responsibilities
Leads cross-functional teams in designing, developing and maintaining digital product roadmaps on a regular basis.
Understand the end user and customer personas, journeys and processes to deliver consumer grade solutions enabling better, faster, simpler and more engaging experiences.
Builds the strategy and product roadmaps of our post purchase capabilities.  Translates roadmap into Product Backlog; Prioritizes and sequences the backlog according to business value and return on investment.
Applies agile methodology tactics to define epics, features and user stories that ensure delivery of iterative business value.
Designs all features and experiences with customer centric mindset.
Drives process simplification and quality through digitization and automation of business processes and systems of engagements
Engages stakeholders and end users in regular product demos.
Proactively seeks voice of customer and employee feedback as part of iterative feature design.
Inspects the product progress at the end of every sprint and has complete authority to accept or reject work done.
Communicates feedback, challenges, roadblocks, insights effectively and concisely to appropriate audiences and stakeholders.
Facilitates Organizational readiness activities with change management teams across the organization.
Identify and report on the KPIs that measure business impact of delivered product features.
Position Requirements
5+ years' experience in Product Design, Project Management or Continuous Improvement
Experience in translating reporting and analytics into a business story with clear take-aways and business opportunities
3+ years of Agile methodology experience
Bachelors Degree required; Masters degree a plus
Ability to communicate and influence effectively with team members at all levels and communicate teams' progress to Champions, Stakeholders, and Business Leaders.
Demonstrated ability to lead through influence
Relies on extensive experience and judgment to plan and accomplish goals
Demonstrated work ethic; ability to prioritize tasks and meet deadlines in an agile environment while effectively working under pressure.
Strong sense of teamwork, empathy and commitment to the larger organization
Job ID R10035
Apply
Recently Viewed jobs
No jobs have been viewed recently.
Saved jobs
Sorry, you do not have any saved jobs.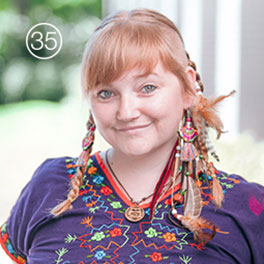 "Sleep is integral to a happy healthy lifestyle and it has such a huge impact on everyday life. Sleep Number is a unique company to work for because you're truly helping people."

Sophia, Customer Service Representative