Principal Mechanical Design Engineer
Apply
Position Purpose:
Discover, test and implement new innovative technologies into our market leading products including ergonomic and anthropometric design.  As Principal Mechanical Design Engineer, you will be a key member in leading Sleep Number's strategic execution of product development, championing great design and problem-solving skills in support of our vision of becoming the world's most beloved brand by delivering an unparalleled sleep experience.
Primary Responsibilities:
Lead Mechanical Design Team to meet comfort requirements of the product development roadmap with a focus on ergonomics and a

nthropometric

mattress development and design.
Serve as a key member in the execution of the company strategy in product development during all phases of the product lifecycle. 
Provide mechanical technical leadership and project management for major projects and new product releases.
Contribute to new product ideation and product/feature design and development from concept to sustained manufacturing.
Utilization of innovative thinking to originate new ideas to improve product performance and costs.  Ability to review products viability in terms of consumer use and assembly, manufacturability, and product and capital cost requirements.
Ability to manage multiple tasks and projects simultaneously, ensuring deliverables are executed on time, to cost and to quality specifications.
Define new and existing mechanical engineering design requirements in accordance with corporate quality goals, design for manufacturing (DFM), product marketing, and customer expectations and requirements.
Position Requirements:
BSME required, MSME or MBA considered a plus, and a minimum of 12 years of experience in mechanical engineering field.
5+ years' experience working in a stage gate new product development (NPD) process is a major plus.
2+ years' experience directly leading technical personnel.
Design for Six-Sigma (DFSS) experience considered a plus.
P.E. License considered a plus.
Experience in the application of anthropometrics and ergonomics in product design is preferred.
Certifications:
Ergonomics: CPE or AEP is preferred
Knowledge, Skills & Abilities:
Demonstrated ability to provide technical leadership in mechanical engineering design aspect of projects with increased complexity and scope.
Demonstrated success in numerous design, development, validation and launches of new products with increased complexity and scope.
Proven ability to lead technical and cross-functional project teams from concept to market successfully.
Demonstrated ability to draw conclusions and make recommendations based on technical inputs from multiple and varied functions (i.e. Manufacturing, Quality, Regulatory, etc.).
Strong understanding of product development challenges and methods for resolution. Ability to resolve most day-to-day issues and develop mitigation plans.
Ability to design / solve complex engineering problems with minimal supervision.
Highly proficient with new product development tools like Failure Mode and Effect Analysis (FMEA), Design Validation & Testing (DVT) and Weibull Reliability analysis.
Proven proficiency in design and development of mechanical systems.
Highly proficient in various fabrication techniques including plastic injection molding, 3D printing, and sheet metal fabrication.
Strong CAD (Pro/ENGINEER preferred) skills are required.
Experienced in Tolerance analysis and GD&T.
Proven experience in linear and non-linear structural analysis (FEA), thermal analysis, and fluid dynamics (CFD).
Experience designing consumer goods considered a plus.
Thorough knowledge of relevant manufacturing processes.
Demonstrated skills using MS Project or related software for Project Management.
Strong presentation skills and ability to present engineering ideas and content to both technical and non-technical audiences.
Excellent interpersonal and written communication skills, both written and verbal, with the ability to work as a team player and team builder.
High-level business acumen.
Ability to lift up to 50 lbs.; team lift of up to 100 lbs.
Light / moderate travel based on business needs.
Job ID R8756
Apply
Recently Viewed jobs
No jobs have been viewed recently.
Saved jobs
Sorry, you do not have any saved jobs.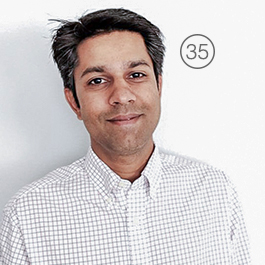 "We have the freedom of a start-up to explore new technology and methods, backed by a strong company like Sleep Number."

Abhishek, Director of Analytics