Packaging Engineer
Apply
Position Purpose
Individuality is our foundation at Sleep Number. Our purpose driven company is comprised of over 4,800 passionate team members who are dedicated to our mission of improving lives by individualizing sleep experiences. Our 360® smart beds provide each sleeper with adjustable, personalized comfort for proven quality sleep. We have improved more than 13 million lives as we strive to advance society's wellbeing through higher quality sleep. Sleep science and data are the core of our innovations. Our award-winning 360 smart beds benefit from our proprietary SleepIQ® technology - learning from over 9 billion hours of highly accurate sleep data - to provide effortless comfort and individualized sleep health insights, including your daily SleepIQ® score.
Sleep Number's Supply Chain team is growing!
Sleep Number is looking for a highly motivated Packaging Engineer to join the team supporting our growth and improving our environmental sustainability.   The role will be responsible for the design of product and component packaging to meet product integrity, handling, aesthetics, labeling requirements, as well as minimizing cost and environmental impacts.  This includes establishing and maintaining test specifications based on product handling and environments experienced from the point of packaging to the point of use. The role will conduct tests, analyze, and select materials for packaging based on meeting test specifications, cost effectiveness, and impact on environmental sustainability.  
This critical role will work cross-functionally to support all teams through identifying improvement opportunities and integrated packaging design. In addition, this role will develop solutions that will improve all aspects of the Sleep Number network including transportation, supply chain, material storage, vendor relationships, manufacturing, and delivery. 
Primary Responsibilities
Develops and executes the test methods and validations for packaging supporting the Sleep Number business.
Working closely with the entire supply chain team, create a deep understanding of the environments and handling that our products experience through the value chain, and ensure packaging standards and tests reflect product experience in those situations.
For New Products, work in close partnership with the design teams to establish product packaging options to meet test requirements, as well as meet handing, cost, sustainability, and manufacturing requirements
For existing products, work with the cross functional team to continually evaluate current packaging related issues and identify opportunities to improve the performance, cost, or environmental impact of packaging designs.
Ensure all packaging solutions support lean processes and minimize overall system waste.
Maintain all packaging SOPs, test standards, as well as packaging design specifications for Sleep Number 
Lead cross-functional programs to include customer experience and cost improvements such as damage reduction and logistics optimization programs.  Creates the business case, and manages project level resources, both people and financial, to achieve project milestones and goals.  Develops and monitors metrics to ensure success. 
Remains current on packaging innovations throughout the industry and proliferates leading technologies within the Company.
Reviews and approves product engineering change orders and packaging process changes, including labels specifications and packaging related content.
Maintains PFEP for all current and new packaging designs.
Collaborates with Product and Sourcing to consult with suppliers in the development of packaging for components and materials for both existing and new product initiatives.
Establishes supplier quality standards and supports supplier audits as needed.  Supports manufacturing issues, CAPA's, SCARS and audits.
Justifies and prepares capital expenditures for new packaging processes and equipment.
Develops bar codes, symbology, and labeling processes when appropriate
Identifies, qualifies, and works with external packaging suppliers and design firms as needed to meet packaging needs.
Position Requirements
3-5 years of packaging engineering experience
BS Packaging Engineering
Strong knowledge of ISTA standards and their application
Proficient in Visio, Microsoft Office, and MS Project
AutoCad, SolidWorks, or ProE experience
Training and experience in Lean and Six Sigma, structured problem solving
Experience in Design for Manufacturing, FMEA, DOE, and Validation protocols
Development of business cases to support capital investments
Ability to build and influence cross functional partners
High level of creativity and independence in the design and development of new or improved packaging processes, systems, prototypes, and projects
Travel up to 30% required
Sleep Number is an equal opportunity employer.  We are committed to recruiting, hiring and promoting qualified people and prohibit discrimination based on race, color, marital status, religion, sex (including gender, gender identity, gender expression, transgender status, pregnancy, childbirth, and medical conditions related to pregnancy or childbirth), sexual orientation, age, national origin or ancestry, citizenship status, physical or mental disability, genetic information (including testing and characteristics), veteran status, uniformed servicemember status or any other status protected by federal, state, or local law.
Job ID R13787
Apply
Recently Viewed jobs
No jobs have been viewed recently.
Saved jobs
Sorry, you do not have any saved jobs.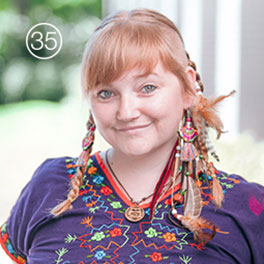 "Sleep is integral to a happy healthy lifestyle and it has such a huge impact on everyday life. Sleep Number is a unique company to work for because you're truly helping people."

Sophia, Customer Service Representative