Network Security Engineer
Apply
Position Purpose
The Network Security Engineer will drive advancements in Sleep Number's network security posture.  The successful candidate will possess a high level of technical acumen in network security concepts/technologies/topologies as well as the ability to partner with key stakeholders such as Sleep Number's Network Operations and Architecture teams.
Primary Responsibilities
Evaluate, select and implement various network security related technologies
Serve as the primary point of contact to our Network Operations and Network Architecture teams to align priorities and define responsibilities
Drive network segmentation initiatives
Serve as the product owner for Sleep Number's network security tools including, but not limited to proxy services, network intrusion detection/prevention services, firewall rule manager and network segmentation technologies and practices.
Identify opportunities to decommission legacy information technology components (e.g., stale firewall rules, automation advancements, retire outdated protocols, etc.)
Communicate observations or issues to business teams in a clear, concise, and professional manner, including to leadership and/or non-technical stakeholders.
Key Performance Indicators
Advance the maturity of the Security Engineering capability through leadership, peer influence, strategic planning, and measured execution
Optimize existing toolsets, identify, and drive improvements
Lead the establishment of security controls from "Idea" to "Implementation"
Position Requirements
3-6 years of Information Technology and/or Information Security experience
3-6 years of direct experience in network security, preferably in environments where PCI-DSS requirements exist.
Experience in network design for PCI compliance
Experience in planning and executing network segmentation in a large / complex environment
Experience in Cisco ASA, Palo Alto Firewalls, or equivalent technologies
Experience with Network Detection and Response capabilities (e.g., Darktrace, Extrahop, Gigamon)
Experience in firewall rule manager tools such as Tufin or equivalent technologies.
Experience with Zscaler Internet Access and Zscaler Private Access or equivalent technologies.
Deep familiarity with security controls in a cloud environment (e.g., AWS, Azure)
Familiarity with Tenable Nessus Vulnerability Scanning (and interpreting/prioritizing results) or equivalent tools
In-depth knowledge of information security management system standards, frameworks (ISO 27001, NIST CSF), information technology regulatory and compliance requirements (e.g., PCI-DSS, GDPR, CCPA, HIPAA), and industry best practices
Experience working in an Agile/DevOps environment and experience with agile-enabling platforms such as Jira, Service Now or equivalent
Knowledge, Skills & Abilities
Demonstrated knowledge of a broad range of technical concepts: firewall rule configuration, network segmentation, network intrusion detection and response, security vulnerability scanning, proxy services, security architecture frameworks and methods
Strong organizational skills with the ability to thrive in a sense-of-urgency environment, navigate ambiguity, leveraging best practices, and approaches problems as a team-player with a can-do attitude
Strong written and verbal communication skills and ability to influence outside your core team.
Strong oral and written communication skills required, including a natural ability to tailor communication to various audiences
Must be a creative problem solver, flexible, proactive, and work in a fast paced, ever-changing environment
Ability to problem-solve and work through day-to-day blockers and know when to escalate vs. self-solve while building and maintaining productive business relationships
Contribute security for the development of metrics, reporting and insights
Assist and/or lead projects related to information security regulatory compliance and the implementation
Working Conditions
Describe physical conditions and requirements
Note travel, if applicable
#LI-REMOTE
Sleep Number is an equal opportunity employer.  We are committed to recruiting, hiring and promoting qualified people and prohibit discrimination based on race, color, marital status, religion, sex (including gender, gender identity, gender expression, transgender status, pregnancy, childbirth, and medical conditions related to pregnancy or childbirth), sexual orientation, age, national origin or ancestry, citizenship status, physical or mental disability, genetic information (including testing and characteristics), veteran status, uniformed servicemember status or any other status protected by federal, state, or local law.
Job ID R13323
Apply
Recently Viewed jobs
No jobs have been viewed recently.
Saved jobs
Sorry, you do not have any saved jobs.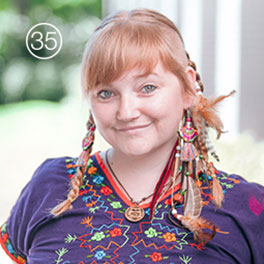 "Sleep is integral to a happy healthy lifestyle and it has such a huge impact on everyday life. Sleep Number is a unique company to work for because you're truly helping people."

Sophia, Customer Service Representative