Medical Director
Apply
Company Overview
The 5000+ team members at Sleep Number are part of a passionate, purpose driven culture that is focused on improving the health and wellbeing of society through higher quality sleep. We are not just focused on customer wellbeing, however; being employed by Sleep Number means your personal wellness is considered, too. As we continue to grow, we are looking for team members who will bring their unique personalities, backgrounds, and skills to work.  Whether you are entering, returning, or experienced in the workforce, we have a place for you.
Our Sleep Number 360® smart beds have improved 13 million + lives since our introduction to the industry in 1987. With team members nationwide supporting work disciplines from technology to manufacturing, retail stores representatives to home delivery technicians, to our customer service to headquarters professionals, our team enables us to be a sleep innovation leader.  Our annual revenue in 2020 was $1.86 billion which enables us to further invest in innovation, our people, and our community.  #TeamSleepNumber
Position Purpose
The Medical Director has a chance to improve people's lives in meaningful and far-reaching ways.  This strategist will shape this newly created position to advance Sleep Number from a consumer company to new adjacencies in connected health products. 
Reporting to the Vice President, SleepIQ Health, this leader will oversee the clinical research, scientific communications, and health focused products for Sleep Number.  They will serve as the scientific expert for internal activities such as advanced research and publication strategy, as well as guiding clinical efficacy and content on behalf of product development teams.  This individual will be the key strategic and scientific point person, responsible for continued and new external clinical partnerships.  The Medical Director will be responsible for designing and developing internal teams to support a health focused roadmap.     
Background
It is becoming more apparent to the consumer and health community that sleep plays a vital role in everyone's health portfolio as up to 70% of individuals health is related to behavior, environment, and physical influences.  Today, our 360 smart bed portfolio is operated by our proprietary sleep IQ system collecting data to generate sleep insights and optimized bed features to help each individual improve the quality of their sleep. Additionally, Sleep IQ transcends PSG data as it is longitudinal, comprehensive, and effortless. The SleepIQ bio-signal team is executing statistical analysis of PSG and other data to identify general wellness, chronic sleep and health connections.  This role is designed to be a conduit between the hardlines (beds, bases) and SleepIQ technology ( a proprietary full stack technology and software platform) teams to advance Sleep Number's sleep and innovation leadership position in the core consumer market and as well as emerging connected health market initiatives. Sleep Number understands it can target wellbeing and perhaps connected health solutions for the consumer and potential health partners bridging the payer, healthcare provider, caregivers, and core consumer user base into its' technology ecosystem.
In parallel, Sleep Number is working with world class sleep experts to assess the consumer and health landscape to anticipate market transitions, (from proactive to reactive) and as relevant, includes ongoing studies and trials to build artificial intelligence into its SleepIQ technology platform to potentially bring forth features for the consumer or health market.  Today, we are focused on the Sleep Number bed delivering sleep physiology and in the future our vision is to expand our impact improving sleep physiology with the core consumer and sees opportunities with adjacent and transformational connected health markets.   
Primary Responsibilities
This role will have leadership responsibility over clinical and scientific functions and support product development to deliver new health focused innovations centered around the Sleep Number 360 smart bed products and services portfolio. This role is a critical position responsible for monitoring innovations in sleep science and identifying critical external research which could provide value for Sleep Number's innovation and sleep leadership position with an emphasis on sleep-science based solutions to address chronic barriers to quality sleep. 
They will interface with cross-functional internal and external experts, key opinion leaders, academia, and customers to gather feedback, identify, assess, and build support for new solutions to customers and potentially patients worldwide. This opportunity requires enterprise-wide thinking, strong perceptual acuity, a strategic mindset, critical thinking, intensive collaboration, and excellent execution with development teams, cross functional teams, and partners along with multiple external partners. Importantly, this role will ensure continued leadership within connected sleep and health to build Sleep Number's leadership position to deliver on our mission to improve lives through unparalleled sleep experiences. 
The ideal candidate will have broad knowledge across sleep research and publications, development of health focused software and device capabilities as well as strong perceptual acuity to identify business opportunities at the right time for the Sleep Number brand. 
They will focus on driving a connection between research, data science, scientific communications, and product development to unlock synergies to deliver on behalf of the customer.
Additionally, this leader will be able to inspire teams with a strong aptitude to engage, influence and direct multiple disciplines involved in the development of connected sleep health device delivery systems to council and guide collective teams to bring their best thinking, strengthen their capabilities and advance as a high performing team.
Specifically, this role will:
Assume a pivotal role in establishing and maintaining scientific advisory board and key opinion leader relationships and external clinical partnerships.
Work closely with the multidisciplinary team in developing an integrated scientific strategy.
Bring strong perceptual acuity and ability to build upon and strengthen future market transitions, demonstrating agility and strategic commitment to balancing "greige space" of core to connected health opportunities.
Solid understanding of user segment (payer, provider, caregiver, or core consumer) models and maintaining the appropriate quality policies depending on innovation initiatives.
Research and qualitatively and quantitatively assess market and clinical trends to identify unmet customer needs leading to strategic insights for new growth opportunities in the core to connected health space.
Maintain and update overview of relevant technologies in the medical device and sleep health fields.
Position Requirements
15+ years' experience in

supporting

product development, quality, regulatory and/or clinical experience in MedTech or life sciences technology-driven companies, with at least 10 yrs. in management positions leading major programs and teams

Experience in mobile, online, IOT and/or retail experience a plus

PhD required, with extensive experience in sleep science,

research,

and health  
Experience

in clinical support for

all phases of the healthcare product development lifecycle
Track record of operational leadership and managing major programs and organizations in both US/domestic (required) and international settings (preferred), including major contributions to regulatory data filings across geographies
Designing and executing research and clinical strategies that converge with business and technology for the benefit of increased revenue, margin, and optimal customer experience
Ability to leverage the voice of the business and identify the largest impact while building passionate high performing teams
The ideal candidate will have exceptional background in sleep health R & D, product management, partnerships,

and can serve as a strong scientific spokesperson

.
Strong track record of delivering complex, high value deliverables through organization change, development, market analysis, product, and program management
Relevant network of professional, KOL, and PI relationships within major hospital systems, provider networks, academic medical centers, and provider/professional associations in the US and international geographies (preferred)
Knowledge, Skills & Abilities
Extremely strong clinical/medical leader to ensure the team meets or exceeds project deliverable timelines and functional objectives
Exceptional interpersonal, influencing, inspirational vision, and communication (written and verbal) skills 
Relies on extensive experience and judgment to plan and accomplish goals
Strong cross functional leadership: demonstrated ability to engage teams and external partners to generate expected results
Ability to think both strategically and tactically in a high energy, fast paced and global development environment
P&L responsibility of key categories: ability to execute and deliver financial goals supporting company goals
Assist in determining product portfolio inclusive of product messaging, packaging, promotion, and marketing.
Proven ability to attract, build, develop, inspire, and motivate scientific teams in a fast-paced organization across multiple locations
Exceptional communication skills and an ability to connect people with different points of view and with varying levels of experience
Ability to make timely, data-driven decisions across new and existing product portfolio
Proven strength in translating ideas into specific qualified and quantified action items. 
Knowledge or experience working with Technology Product Development, User Experience, Internet of things (IOT), SaaS, PaaS, UI/ UX and quality assurance groups. 
Working Conditions
Remote or Minneapolis, MN, with virtual work conditions as needed- work for your day culture
Some travel ~ estimated 20% - 25% under normal working conditions
Sleep Number is an equal opportunity employer.  We are committed to recruiting, hiring and promoting qualified people and prohibit discrimination based on race, color, marital status, religion, sex (including gender, gender identity, gender expression, transgender status, pregnancy, childbirth, and medical conditions related to pregnancy or childbirth), sexual orientation, age, national origin or ancestry, citizenship status, physical or mental disability, genetic information (including testing and characteristics), veteran status, uniformed servicemember status or any other status protected by federal, state, or local law.
Job ID R14202
Apply
Recently Viewed jobs
No jobs have been viewed recently.
Saved jobs
Sorry, you do not have any saved jobs.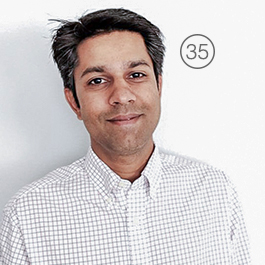 "We have the freedom of a start-up to explore new technology and methods, backed by a strong company like Sleep Number."

Abhishek, Director of Analytics