Manager, Product Brand
Apply
Position Purpose
Sleep Number's mission is to improve lives by individualizing sleep experiences. Sleep Number is looking for a Manager, Product Brand with a strong track record with consumer products. This individual must have the ability to anticipate macro consumer trends and integrate ideas into a dynamic product brand strategy with strong competitive brand positioning that impacts the lives of millions of people.
Product innovation is one of our three core growth strategies; it is what fuels our growth and it always starts with our customer. Sleep Number has a robust consumer research process to ensure we are providing superior sleep experiences for every individual. As the leader in individualized comfort, Sleep Number will continue to introduce consumer benefit driven products that deliver meaningful benefits and solve customer's sleep issues in our core products as well as future transformational categories.
Sleep Number is looking for a proven, results oriented, product brand manager who can work closely with cross functional leaders from design, consumer insights, marketing, digital, sales, in-store marketing/design, R & D and Product Development to bring products to market in a meaningful way. A successful candidate will be highly creative, able to work extremely effectively in a matrix organization, and adept at synthesizing a variety of potential consumer touch points into the right strategy that engages our customers, delights them with our products and endears them to our brand.
The position combines feedback from consumer insights, competitive landscape, product development, R & D, field expertise and other constituents to define strategic vision, product lifecycles and the execution path supporting the company priorities.  This role will support the positioning strategy for Sleep Number products in the $1B+ brand portfolio.
Primary Responsibilities
This role will support the Senior Manager, Product Brand in all product brand marketing activities, including the following:
Lead new product releases, leveraging stage gate process and driving accountability with cross functional partners for holistic commercialization and bold execution
Leadership of product brand management activities and new product initiatives
Performs customer needs assessments, competitor analysis to improve competitive position.
Serves as program leader of product positioning and bold commercialization from concept to completion while ensuring sufficient creativity and concept generation has been explored, prior to distilling to the go-to-market strategy
Supports product line strategy, direction, definition and leadership
Evaluate and bring forth business opportunities, and go to market positioning
Motivate, lead and champion the efforts of cross-functional teams on product positioning and commercialization.
Manage relationships with internal and external research partners and front lines (sales, customer service and home delivery) to ensure deep understanding of product strategy and knowledge as applicable
Develop strong, effective partnerships with internal and external partners
Responsible for cross-functional team leadership and direction
Assist in determining product portfolio inclusive of product messaging, pricing, promotion, and marketing
Position Requirements
3-5 years of experience in product management, brand management: holistic in approach, positioning, and definition, to concept and feasibility to commercialization
Bachelor's Degree
Preferred durable background with longer consideration phase products
Holistic product management experience
Proven track record of bringing forth and managing iconic product introductions with meaningful results
Relies on extensive experience and judgment to plan and accomplish goals
Strong cross functional leadership: demonstrated ability to engage teams and external partners to generate expected results
Exceptional background in product strategy, product brand management, consumer insights and communications
Exceptional perceptual acuity, competitive, trend and product analysis
Experience with and knowledgeable of consumer research and execution
Ability to manage complex categories and interdependencies while bringing forth meaningful innovation
Outstanding interpersonal skills, organized, decisive, detail & action-oriented
Ability to solve problems with multiple variables in situation where minimal processes exist
Ability to inter-relate with multiple personality types and functional foundations
Ability to multi- task and manage many projects at the same time
Excellent oral and written skills
Job ID R8065
Apply
Recently Viewed jobs
No jobs have been viewed recently.
Saved jobs
Sorry, you do not have any saved jobs.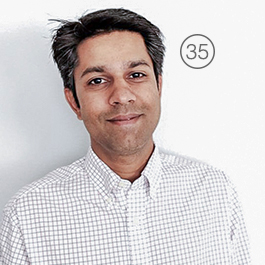 "We have the freedom of a start-up to explore new technology and methods, backed by a strong company like Sleep Number."

Abhishek, Director of Analytics