Manager, Internal Assurance - IT
Apply
Position Purpose 
The IT Internal Assurance Manager is responsible for leveraging audit experience and IT knowledge to complete objective assessments of Sleep Number's business and IT controls, governance and risk management.  This role partners with business leaders to offer remedies and recommendations when operational improvement is necessary. 
Primary Responsibilities
Objective assurance – identify and evaluate risk areas; conduct interviews; collect and analyze evidence; prepare work papers to support findings; and construct audit reports that are relevant, valid and clearly stated.
Business and IT operations improvement – provide management with recommendations for business and IT process and control enhancements; report on progress of management corrective action implementation.  This role will primarily focus on providing IT assurance and consulting services, while flexing to support other areas of the enterprise.
Performance quality – meet or exceed Department standards and Standards for the Professional Practice of Internal Auditing.
Integrity and Values – promote positive perception of Internal Audit Department throughout the company while demonstrating integrity, independence and ability to partner with business leaders.
Position Requirements 
BA/BS Degree in relevant field such as business / finance / accounting / IT
6+ years' experience in Internal Audit, Finance, Accounting and/or IT
Auditing or Public Accounting experience preferred
Oracle ERP experience preferred
CPA, CIA , CISA , and/or CFE preferred
Knowledge and experience auditing recognized risk management standards, principles and frameworks such as the COSO internal control framework, COBIT (Control Objectives for Information and Related Technology) and ISO/IEC 27000 Standards Series
Demonstrated experience providing risk-based IT auditing and/or IT risk advisory services in a professional services firm or corporate environment
Demonstrated ability auditing IT business environments, IT general computer controls, network operating environments, application controls, systems development, or user-developed applications and environments
Demonstrated ability auditing information security governance and risk management programs
Demonstrated understanding of and compliance with the Institute of Internal Auditor Standards and Guidance for the Professional Practice of Internal Auditing
Strong analytical skills with ability to identify and assess risk and exposures across a wide variety of processes
Demonstrated skills in the areas of communication, relationship-building, collaboration, and problem-solving. Strong ability to communicate and collaborate with non-IT operational management and auditors
Demonstrated integrity, initiative and professionalism with a results-oriented work style
Demonstrated continuous improvement mindset with a strong customer-centric mindset
Pursue professional development opportunities; prepare self for future role in another area of the Company.
Job ID R9603
Apply
Recently Viewed jobs
No jobs have been viewed recently.
Saved jobs
Sorry, you do not have any saved jobs.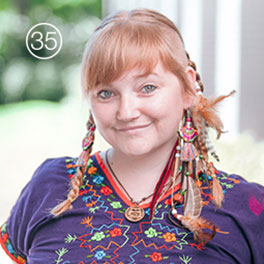 "Sleep is integral to a happy healthy lifestyle and it has such a huge impact on everyday life. Sleep Number is a unique company to work for because you're truly helping people."

Sophia, Customer Service Representative