Manager, Data Strategy
Apply
Position Purpose
The Manager, Data Strategy Manager will lead, develop, and implement a holistic data strategy for marketing that enables an end-to-end view of the customer allowing for audience activation, digital personalization, advanced analytics capabilities, and measurement to drive business goals and initiatives.
Primary Responsibilities
Lead, develop, and manage current team that supports data science, data engineering, and report automation/visualization for media and digital/web.
Lead and evolve existing internal marketing data strategy and advanced analytics capabilities.
Lead media and digital analytics dashboard creation, automation, and process through visualization tools like PowerBI
Partner with Sr. Manager to understand the marketing technology landscape and develop and execute a MarTech roadmap that meets the needs of Sleep Number's marketing team requirements.
Develop a strategy to consistently and effectively leverage 1st party data to create a holistic view of the customer that enables media activation and targeting, digital personalization, and measurement.
Build strong partnerships with internal (IT, CRM, etc.) and external agency stakeholders to represent marketing's (and specifically media and digital/web) needs for data management, orchestration, activation and measurement/insight.
Collaborate with media, digital/web, and analytical partners to gather requirements to develop innovative solutions that help drive business initiatives.
Balances a deep technical knowledge with an ability clearly communicate complex solutions to less technical stakeholders.
Experience using cloud-based solutions such as Azure for storage and computing (Blob, Azure Data Lake, Synapse, and Data Bricks) is required.
Experience with statistical programming languages (such as Python, SAS, or R) is required with experience building or leading a team that has built advanced statistical models and machine learning.
Advanced knowledge of creating and automating dashboard solutions through visualization tools such as Power BI and Tableau required.
Proficient in standard Microsoft products like Excel, Word, PowerPoint is required.
Project management experience and the ability lead large projects that balance multiple stakeholders is preferred.
Exceptional ability to communicate complex ideas and processes effectively to a wide range of stakeholders (both verbally and visually).
Experience leveraging and/or developing Data Management Platforms and/or Customer Data Platforms a plus
Ability to balance a deep technical knowledge with an ability clearly communicate complex solutions to less technical stakeholders.
Position Requirements
5+ years relevant experience in marketing analytics, data management, data engineering or science, or other related analytics/data field.
2+ years experience managing others preferred.
Experience in retail industry a plus
Bachelor's degree in marketing, analytics, IT, or related fields
Job ID R12611
Apply
Recently Viewed jobs
No jobs have been viewed recently.
Saved jobs
Sorry, you do not have any saved jobs.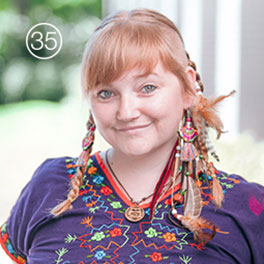 "Sleep is integral to a happy healthy lifestyle and it has such a huge impact on everyday life. Sleep Number is a unique company to work for because you're truly helping people."

Sophia, Customer Service Representative