Manager, Associate Product Development - Product Engagement
Apply
Position Purpose
The Manager, Associate Product Development – Product Engagement will lead, manage, and execute initiatives that enable the SleepIQ product experience to come to life for our consumers through brand engagements.  This role will support the SleepIQ engagement content vision, goals, and objectives by developing detailed requirements, detailed plans, and execution activities needed to support engagement initiatives.  As a partner and SleepIQ subject matter expert, work with the SleepIQ team and with the organization in an agile manner to define user experience and user stories.  Define an upfront business case for each project to be used for strategic prioritization and resourcing as well as used to ensure the final deliverable delivers the business value post launch.  Brand engagement activities include, but are not limited to, personalized insights, push and email notifications.
Primary Responsibilities
Facilitate discussions related to development of brand engagement activities
Contributes to writing of messaging content recognizing the audience and product knowledge
Manage execution of campaigns such as developing detailed timelines, writing Jira tickets, leading standups with execution teams and sending communication to internal and external teams
Partner with the other product owner/development leads within SleepIQ to ensure uniformity of the customer experience within the product assets
Formulate and manage content management process with a library of content and supporting materials to be used repeatedly
Supports associate brand manager as needed to deliver engagement, ex. researching content ideas, analyzing engagement effectiveness
Support the development of requirements of new or enhanced features that improve the SleepIQ experience
Support writing of user stories and details that contribute to prioritization of product enhancements
Able to define and translate customized and specialized requirements to enable the technical teams to define scalable and supportable options
Understand the interdependencies to the SleepIQ® Technology platform – device and cloud-based software platforms
During research and development, contribute to analysis and evaluation of options, alternatives of product development paths in an agile manner
Support lab based and if necessary, in field validation testing in partnership with organizational partners
Emotional Intelligence, passion for customer advocacy, desire to become a subject matter expert on the products released
Position Requirements
The ideal candidate will have exceptional background in product coordination & management, project management and communications
3-5 years of experience in product channel, brand associate management, and / or product development
Strong knowledge and understanding of email communication and notifications for brand storytelling and customer conversion
An exceptional ability to write within a brand voice
An ability to define success metrics and understand levers that influence results
Proven track record of bringing forth and executing projects on time and on budget
Strong cross functional leadership:  demonstrated ability to engage teams and external partners to generate expected results
Experience managing a connected software product platform
Experience with software development across highly complex systems required
Experience with Agile methodology
Experience in working with globally dispersed teams
Bachelor's degree in relevant field required
Demonstrated ability to engage teams and external partners to generate expected results
Ability to think both strategically and tactically in a high energy, fast paced environment
Exceptional interpersonal, influencing, and communication (written and verbal) skills
Excellent organizational skills – ability to prioritize – multi-task oriented
Attention to detail with strong critical thinking skills
Demonstrated ability to manage multiple projects - work prioritization, planning and task delegation
Skilled in the Microsoft office suite and Microsoft project
Experience with Jira, TestRail
User story development skills
Job ID R6454
Apply
Recently Viewed jobs
No jobs have been viewed recently.
Saved jobs
Sorry, you do not have any saved jobs.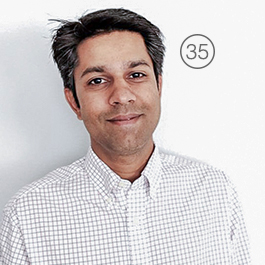 "We have the freedom of a start-up to explore new technology and methods, backed by a strong company like Sleep Number."

Abhishek, Director of Analytics